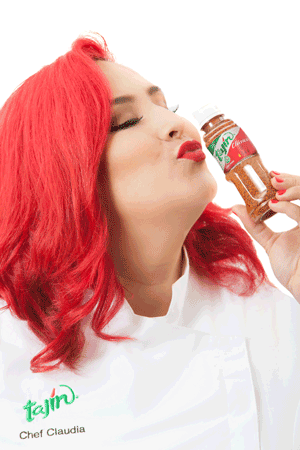 Tajín International Corporation announced a new partnership with MasterChef winner Claudia Sandoval who will serve as Tajín's official chef and recipe creator in the U.S. As part of the partnership, Chef Claudia will create a series of recipes featuring the leading seasoning brand as one of the principal ingredients. Sandoval will also represent the brand as an ambassador at various food events this year.
Winner of the cooking reality show, MasterChef, in 2015, Sandoval began working with Tajín on various projects soon after she earned the title. Last year, she represented Tajín on several media appearances and served as a judge for Tajín's first ever Culinary Challenge in Houston, Texas.
"Tajín is thrilled to partner with chef, author and MasterChef winner, Claudia Sandoval to help create new recipes that families will love. Her electrifying personality makes her the perfect addition to our team who is dedicated to demonstrating how Tajín Clásico can add life to both new recipes and family favorites," said Aldo Fernandez, CEO of Tajín International Corp. "Collaborating with Sandoval will be sure to generate excitement among Tajín's fan base and consumers."
New York based d expósito & Partners is Tajín Hispanic AOR.