Univision Communications Inc. (UCI) announced that Rosemary Mercedes has been promoted to executive vice president and chief communications officer, effective immediately. Mercedes, who has been serving as interim head of Corporate Communications and Public Relations since August 2016, will continue to be based in New York and will report to Randy Falco, president and Chief Executive Officer of UCI.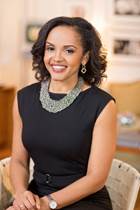 In this expanded role, Mercedes will be responsible for defining UCI's overall communications strategy, including the media relations approach for all corporate and business matters, industry issues, and programming and talent publicity efforts. She will work closely with a broad and varied range of constituents, partnering with senior leaders and across all business and corporate units to develop communications strategies and execute plans and tactics that contribute to and advance UCI's business plan and operating objectives.
"Rosemary is a trusted leader, strategic thinker and an excellent communicator whose skills have proven to be invaluable in telling UCI's unique and compelling story in an ever-evolving industry," said Falco. "She has been instrumental in building and optimizing our best-in-class corporate communications and public relations teams, leveraging digitally-enabled, multiplatform strategies to align our communications with how content is consumed today. UCI is one of the most influential companies in the media industry and I am confident that Rosemary will continue to broaden our reach through the next phase of our dynamic journey."
Mercedes said, "I am pleased to have the opportunity to lead UCI's corporate communications and public relations team in our shared purpose to advocate for, empower and invigorate our loyal Hispanic American community and Univision's growing multicultural audience. I am extremely proud of the work we have accomplished in my time at Univision, and I am eager to continue building the profile of this innovative and influential organization."
Since joining UCI, Mercedes has played an integral role in building and executing some of the Company's most successful communications and awareness campaigns over the last 10 years. Her impact has been recognized by the industry a number of times throughout her career, and most recently Mercedes was named to The Holmes Report's 2016 list of rising communications leaders in North America, the 2015 Top Women in PR list by PR News and as one of the Top 40 Under 40 PR professionals in the country by PR Week magazine. She has nearly 20 years of public relations experience working in various roles across sectors, including non-profit and higher education. She earned a master of arts in Corporate and Public Communications from Seton Hall University, where she also mentors current undergraduate students through the Communication Honors Associates Mentoring Program (CHAMP). Mercedes also serves on the executive steering committee for eMERGE, UCI's network of young professionals dedicated to representing the unique voice of next generation leaders.