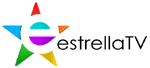 By Adam Jacobson - RBR+TVBR
The Spanish-language broadcast TV network known for its prime-time variety program hosted by a man in a clown suit, a host of originally produced reality competition shows, and weekday newscasts at 5:30pm and 10:30pm will soon return to Miami after a six-month absence.
As first reported by Radio + Television Business Report, LBI Media, the owner of Estrella TV, has acquired full-power TV station WGEN-8 in the Miami-Fort Lauderdale DMA. 
The seller is Mapale Group, formed in January 2014 and led by Alejandro Santo Domingo, a U.S. citizen who at the time was the main shareholder of the parent company to Spanish News/Talk WSUA-AM "Caracol 1260" in Miami. WSUA is now controlled by Grupo Latino de Radio (GLR), a subsidiary of Spain's Grupo PRISA.
Mapale serves as a U.S. subsidiary to Colombian multi-sector investment company Valórem S.A.  More importantly, the original structure of Mapale reflects 25% foreign ownership interest in WGEN, held by Caracol TV; the remainder was given to Wepahe Entertainment.
With this ownership structure, Mapale acquired WGEN-8 in December 2005, from Sonia Broadcasting Co., for $36 million. A $2.5 million escrow payment was made; there was no broker assignment in that deal.
The value of the sale of WGEN-8 to LBI Media was not immediately known.
The return of Estrella TV to Hispanic DMA No. 3 is welcome news for LBI Media. On July 14, 2017, Sunbeam Television-owned WSVN-7 dropped Estrella TV from its DT2 multicast channel, replacing it with LIGHT TV -- the family-friendly and faith-based network headed by MGM TV CEO Mark Burnett and wife Roma Downey. This was a blow to Estrella TV, as WSVN-7.2 can be found across all Comcast Xfinity systems in the Miami DMA, on Channel 220.
WGEN-8 presently airs a mix of local news, paid programming and syndicated Spanish-language shows. From Dec. 1, 2016-Oct. 31, 2017, it was the home of Azteca América programming. WGEN-8 is also the former home of the now-defunct MundoMax network, featuring programming from Colombia's RCN, and the former MundoFOX network.
What's the future of the Azteca América TV network in South Florida? It looked to its past.
 As of November 1, Azteca América has used its original affiliation partner in South Florida -- Class A WPMF-38 in Miami -- as its broadcast home. A "get to know you" video was posted to YouTube the following day. WPMF initially became Azteca's Miami home in November 2002.
While the return to WPMF retains Azteca América's presence in Miami, viewers have already taken to its Facebook page to voice their complaints about their inability to receive the station. As of today Comcast Xfinity systems do not include WPMF-38 on its Miami DMA channel lineups. The Azteca spokesperson says it is "working on distribution" including Dish Network and DirecTV inclusion.
"We will continue to be an active participant in this market," the Azteca spokesperson said of Miami-Fort Lauderdale. "We will do everything possible to grow in this market."
Courtesy of RBR+TVBR