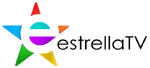 EstrellaTV announced that it will be premiering the newest season of its late night talk show "Noches Con Platanito" on September 5, 2017.
Sergio Verduzco, known throughout Mexico and Latin America for his standup comedy dressed as a clown, has become a staple in the late night talk show circuit and a required stop for many general market entertainers as well as Latin America's biggest music, TV and film stars promoting their latest projects.
"EstrellaTV has been home to my show for over five years and I am grateful for the opportunity to host the only Spanish-language late night talk show in the US; there's no show like it in the market, and for that I'm very proud.  Our show aims to entertain Latino audiences with humor and wacky games we play with our celebrity guests. We work hard in bringing some of today's biggest and brightest international stars from the hottest American shows and also from the most important Spanish-language productions here in the US and overseas," stated Verduzco.
Some of the international superstars that will be featured in this new season include: Mauricio Ochman of the new Mexican comedy film "Hazlo Como Hombre," Maggie Geha of "Gotham," Alejandro Edda of "American Made," Francisco Denis of "Narcos", and Brazilian actor Angelo Paes Leme of "Jose de Egipto," to name a few.
The new season of "Noches Con Platanito" will premiere September 5, 2017 on EstrellaTV Monday through Friday, 9PM/8PM C.