Salary Range:
Commensurate With Experience
Job Description: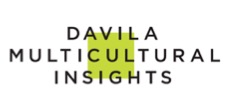 The Multicultural Marketing Manager will be responsible for developing and driving execution of multicultural marketing and strategies through a Total Market lens. The ideal candidate understands and has experience working in multicultural marketing and will use industry expertise and trusted methodologies to identify and translate consumer insights and future trends into actionable strategies that guide the design of corporate marketing experiences.
KEY RESPONSIBILITIES
Strategy:
• Develop best-in-class multi-channel marketing strategies using a 360-degree approach to reach multicultural consumers.
• Work with internal and external managers to ensure Hispanic outreach is an integral part of all plans and that high quality resources and programming are being developed and offered to advance the overall MC outreach strategy. This will include being attentive to the creation of bilingual and culturally appropriate messaging and materials.
• Apply knowledge of consumer trends and business needs to identify new ways of connecting with customers and driving engagement.
• Identify critical Hispanic, African American and Asian markets, influencers, leaders and organizations needed for the accomplishment of plan objectives.
• Deliver thought leadership to help our clients achieve business objectives through strategic multicultural marketing solutions.
• Identify key opportunities/issues by gathering and analyzing consolidated research data from internal and external sources.
• Keep abreast of latest trends in the MC world and potential implications on our clients and the creation of multi-platform integrated business solutions.
Social Media Management:
• Develop, execute, and manage effective Hispanic-targeted social media programs that create goodwill and enhance brand awareness. Identify appropriate content types, topics, tone and timing for social media posting.
• Create content as well as identify appropriate content types, topics, tone and timing for social media platforms. Evaluate and define the appropriate tone for each channel while maintaining the client's strong branding and tone of voice.
• Conceptualize social media content and effectively communicate creative concept to design team for execution.
• Assess the local/regional/national "pulse" of the various MC communities to ensure effective execution against external constituent concerns and issues.
Project/Client Management:
• Serve as Account Manager for deliverables and timing
• Work with internal team to outline, define and present proposals that meet client objectives and support the company philosophy.
• Ability to integrate marketing campaigns including multi-platform media touch points including: radio, television, print, web, community relations, direct response, events and promotions
• Assess the client's business needs and successfully structure and execute large projects to meet these needs.
• Effectively utilize resources, budget and schedule to produce quality results
• Cross-functional project management, including development and delivery of executive presentations
Research:
- Conduct extensive research on market and industry findings and make recommendations to clients on actionable steps, measurements, goals and potential partnerships in order to increase visibility and branding within the multicultural space
- Conduct data analysis to develop short and long term strategic plans for clients
- Conduct research on companies for client development purposes
Qualifications:
• BA/BS required
• 5 years corporate and/or agency experience (or 2+ years post-MBA experience) including
• • Knowledge of and experience working in multicultural markets, with strong understanding and insights of US Hispanic market
• Experienced in managing campaigns and strategy from conception to implementation
• Excellent analytical, interpersonal, client management, and communications skills
• Self-starter
• Ability to think creatively and effectively articulate ideas
• Ability to prioritize and handle multiple tasks simultaneously
• Understands popular and emerging social networks – design, functionality, users
• Proficiency in Keynote, PowerPoint, Excel, Photoshop, In-Design and presentation tools and skills
Bilingual (English and Spanish) preferred – fully competent in both English and Spanish
 
Company/Organization:
Dávila Multicultural Insights
Application Instructions:
Send cover letter and resume via email