Knipp & Liberman Join Culture Marketing Council Board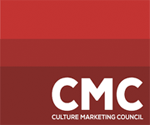 The Culture Marketing Council: The Voice of Hispanic Marketing (CMC) announced Dieste CEO Greg Knipp and Entravision President and COO Jeffery Liberman have joined its Board of Directors. These new members will work closely with the CMC's governing bodies, committees and the executive director to support the organization's strategic plan, which champions the quality of Hispanic marketing in the U.S., focusing on the value of culture-driven segmentation and elevating the critical role of the culture marketing specialist.
"Both Greg and Jeffery have proven leadership track records and have been in the trenches with us growing the Hispanic marketing industry and building strong cases for culture-driven strategies and increased investment," said CMC Chair Isaac Mizrahi, COO and co-president of Alma.
Greg Knipp, CEO of Dieste, Inc.
Greg Knipp joined Dieste as CEO in late 2010. Greg has spent the past twenty years marketing to U.S. Hispanics—first, as a client of Dieste while leading the initial Hispanic marketing efforts of Frito Lay, then leading agency start-up Cultura and at LatinWorks where he was managing director. Prior to his time at Frito Lay and within Omnicom, Greg spent eight years at Leo Burnett in both media and account management roles across the U.S. and Latin America. Greg graduated from the University of Kansas with a B.S. in Advertising and Mass Communications in 1989 and received his MBA from the Kellogg School of Management at Northwestern University in 1996. Greg has a wife and two boys (13 and 11). When not working or watching his sons play soccer, basketball, baseball or rowing, he enjoys golf and tennis.
Jeffery Liberman, President and COO of Entravision Communication Corporation
Jeffery Liberman has been involved in the management and operation of Spanish-language television and radio stations since 1974. Prior to his role as President and COO of Entravision, Jeffery served as its chief operating officer from July 2012 until March 2017, and as the president of the radio division from May 2001 until July 2012. The company's comprehensive portfolio incorporates integrated media and marketing solutions comprised of television, radio, digital properties, events, and data analytics services. Entravision has 55 primary television stations, owns and operates 49 primarily Spanish-language radio, operates Audio Network and Entravision Solutions, a coast-to-coast national spot and network sales and marketing organization representing Entravision's owned and operated, as well as its affiliate partner radio stations. Entravision's digital group includes Pulpo, a digital advertising online advertising platform, and Headway, a leading provider of mobile, programmatic, data and performance digital marketing solutions primarily in the United States, Mexico and other markets in Latin America. Prior to Entravision, from 1992 to 2000, Jeffery was responsible for operating Latin Communications Group's 17 radio stations in California, Colorado, New Mexico and Washington D.C. that was later purchased by Entravision.