Each year, Circulo Creativo rounds up the who's who in U.S. Hispanic advertising to host the USH Idea Awards. Together, the industry's top creatives award the best pieces, and from them also select an elite top 5 best ideas of the year. For 2016, the show also introduced the Agency of the Year title.
Alma (the most awarded agency for the second year in a row) was named top shop after they received 74 shortlists and 34 awards – 3 gold, 17 silver, and 14 bronze – for a range of different clients.
The agency also had one of the 5 best ideas of the year with "The Last Emoji" for Sprint.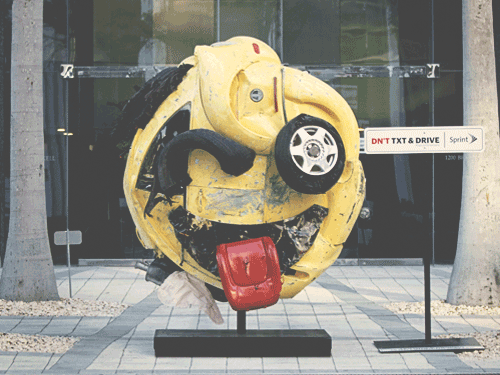 Sprint, cellular, communications, distracted driving awareness
The winning pieces were:
Sprint – "The Last Emoji" (#3 Best Idea, 2 Gold, 6 silver, and 1 bronze)
Liquid Plumr – "Clog Free Pipes II" Radio (1 Gold, 1 Bronze)
Kingsford – "Predators" (3 Silver, 1 Bronze)
Crowdrise – "Help Kenya Not Kanye" (2 Silver)
Tobacco Free Florida – "Auctioneer" & "Tobacco Downs" (2 Silver)
McDonald's – "Lovin': The Musical" (1 Silver, 1 Bronze)
Glad – "Fresh vs Rotten" (1 Silver, 1 Bronze)
Walmart – "Shapes" Radio Campaign (1 Silver)
Liquid Plumr – "Runway Rats" (3 Bronze)
Clorox – "Thanks For Nothing" Radio (2 Bronze)
Miami Dade Animal Services – "Mirror Mates" (1 Bronze)
Miami Dade Animal Services – "A Real Friend" (1 Bronze)
McDonald's – "Library" (1 Bronze)
Sprint – "Whistle" (1 Bronze)