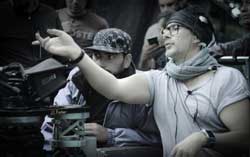 Film and television director, writer, and producer, Juan Camilo Pinzon, signed an exclusive contract with Latin World Entertainment, talent agency founded by Luis Balaguer and Sofía Vergara.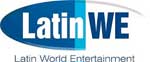 Juan Camilo founded his first production company at the age of 20 and since then has led numerous cinematographic and television projects, advertising campaigns, music videos and documentaries in Latin America, the United States, Europe and North Africa. Pinzon is recognized for hit television productions such as Pecados capitales, El secretario, Un mundo para Julius, En los tacones de Eva, La ruta blanca, Tierra de cantores, María madrugada y Laura, a mini biographical series based on the life of the saint Laura Montoya.
In the field of cinematography he obtained first place at the Box Office, with films like Infraganti and El Paseo 3. Uno al Año no Hace Daño I & II broke Box Office records in Colombia in their respective years. In 2016, he premiered El Paseo 4, which became the most watched film in Colombian national cinema after 5 weeks of exhibition.
"Juan Camilo is an excellent director that is joining our family in a key moment of development and new productions. We are positive that beyond representing him, we are creating an alliance and joining forces to create great projects together."
Pinzon will be working with the LatinWE team in Miami and Los Angeles.