For decades, the advertising industry has lagged behind when it comes to reflecting cultural diversity both within agency workforces and as part of the creative work developed for traditional and non-traditional media. Changes are being made as consumers become more vocal about representation and marketers exercise their influence on agency partners. Agencies are also holding themselves to a higher standard insofar as identifying and addressing institutional bias from hiring to retention practices.
Still, in spite of efforts to prioritize diversity and inclusion, there has been a gap in the fundamental business understanding of the multicultural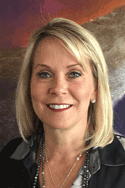 opportunity—from the size of the prize to the strategies and tactics that can consistently deliver efficient and effective programs with quantifiable results. The opportunity to close that gap and to unify the industry around best practices designed for diverse audiences is just part of the what AIMM, the Alliance of Inclusive and Multicultural Marketing, set out to accomplish when it was formed in late 2016.
Working alongside AIMM's charter members, co-founder Lisette Arsuaga, COO of Davila Multicultural Insights, says she is "consistently inspired by the collective wisdom of this diverse group of thought leaders. Every conversation is rich with insights and ideas," she adds. Arsuaga went on to share a few of those insights, including three ways that every marketer and industry partner can prepare their organization for a new America:
What Gets Measured Gets Managed – Don't allow discussions of diversity and inclusion to be limited to headcounts – or to representation of one ethnic group alone. Numerical representation is nice but measuring the cultural expertise an organization has as a result of its diverse talent pool is a whole other lens through which to build a culturally responsive organization.  Companies today should mirror the communities they serve.  That means fair representation and the ability to retain talented women, African Americans, Hispanics, Asians, People with Disabilities, LGBTQ and even religious beliefs
Get Out of Your Office and Out of Your Comfort Zone – Marketers cannot know consumers by internet alone. Spend time in diverse communities and pay attention to ways in which you are challenged by perspectives, customs, value-systems and other nuances that might not align with your own. Even if you live in a culturally diverse city, it doesn't mean you're exposed to or informed about diverse neighbors or neighborhoods. Think, for example, about driving  in a car with a passenger beside you. While the two of you may see many of the same things, your recollections about the sights from that same road trip may be very different. Challenge yourself to see the world from a different perspective, and then be ready to take action using that new perspective as your guide.
Engage Cultural Advisors from outside of your industry – Innovative thinking is often the result of seemingly unconnected ideas coming together. By looking into the ways in which diverse marketing initiatives and inclusive business cultures are being handled by educators, artistic groups, writers, and others, can open channels of thought that might not get tapped into in traditional circles.
AIMM will soon be sharing the alliance's discoveries and recommendations as part of the ANA's upcoming Multicultural Marketing and Diversity Conference. They will also expand membership in order to build upon the foundation established by its charter membership. The Clorox Company's Director of Multicultural Capabilities, David Cardona, sees AIMM's success as an opportunity to arrive at "truly inclusive marketing," adding "Nirvana will be when businesses are focused on doing what is right to effectively market in a multicultural nation.  This will prove to be their greatest source of growth." Ana Crandell, Group Account Director at OMD Multicultural, adds "as simple as this may sound, I will consider AIMM to have achieved success when MC Marketing is held up to the same set of standards that 'General Market' marketing is currently held.  As such, they will both operate on the same level field as they will be considered equally important, each playing an integral part of the sum of its parts."
"Levelling the playing field is just the tip of the iceberg for AIMM," Arsuaga explains. "The alliance's leadership goals reach far beyond."  AIMM has its sights set on providing visionary leadership in the evolution of marketing –multicultural and otherwise. From resources to educational platforms; from experiences to talent, AIMM is positioned to ensure that every marketer can proudly claim they are effectively targeting today's Multicultural America and are well prepared for the future.