2017 Hispanic CMO – available for download FREE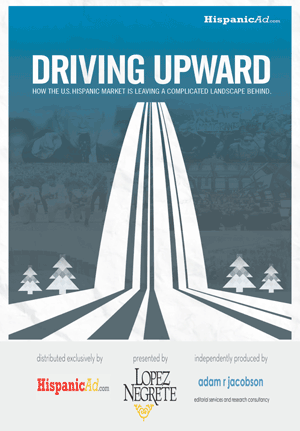 HispanicAd is proud to announce our 4th edition of Hispanic CMO, the most sought after publication in the US Hispanic Market, is available for viewing and download for FREE. Curated by Gilbert Dávila / Dávila Multicultural Insight and by veteran journalist Adam Jacobson. To download this year's edition CLICK HERE.
Hispanic CMO enjoys more downloads and readership that any other mainstream or Hispanic focused publication combined, delivering over 9,000 downloads of the PDF version.