2018 CMC ANNUAL CONFERENCE DELIVERS GROUNDBREAKING RESEARCH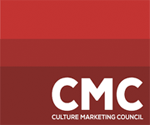 Top leaders and elite marketing executives rely on the Culture Marketing Council: The Voice of Hispanic Marketing (CMC) to deliver new and compelling multicultural research to help inform their creative strategy and marketing campaigns. The 2018 CMC Annual Conference, taking place at the Loews Hotel in Los Angeles from June 4-6, will provide marketers with the latest CMC, Magna Global and Nielsen research to help inform their marketing campaigns and ensure culture is at the heart of every strategy.
"With digitalization and demography being the two most transformative forces affecting our industry today, top researchers agree on the critical role that culture plays in the marketing strategies and have brought the latest data and insights to help marketers navigate complex consumer behaviors," said CMC Research Chair Nancy Tellet, president of Pure Clarity LLC.
The research track at the CMC Annual Conference includes:
• CMC Digital Lives 2018: A World of Digital 'Everything' through a Cultural Lens
The Digital Lives 2018 study looks at two transformative & disruptive forces: digitalization & demography. Digital inhabits every area of our lives today, reforming how we buy things and redefine content creation, curation, delivery & consumption across entertainment, news, marketing and everyday human interaction—in fact, online shoppers make 51 percent of their purchases online with Millennials outpacing that figure. With culture playing a larger role in the American mainstream, this study uncovers how digital is used to gather or provide information, socialize, consume or create entertainment, maximize utility while applying a cultural lens to ascertain areas of similarity, cultural uniqueness or areas of cultural fusion. Moderated by CMC Research Chair Nancy Tellet, this session features a candid conversation with David Chitel, CEO and founder of NGL Collective, and Meghann Elrhoul, head of agency research at Twitter, as they discuss real-life applications from this study.
• In-Culture Marketing: Driving Brand Growth
In this Q&A session moderated by Gonzalo del Fa, president of GroupM Multicultural, Mireya Artega, research director from Magna Global will unveil results from new studies conducted in partnership with Telemundo and Univision on how advertisers should create and deploy ads for Hispanic audiences in both TV and digital. Attendees will gain a deeper understanding of both creative and media strategies that can be used to optimize brand KPIs and generate growth.
• Fact or Fiction: The State of the Hispanic Market
A lot has been speculated about the current state of the Hispanic market. Everything from the political landscape to the rapidly changing omni-channel shopping experience challenges marketers, manufacturers and retailers to separate rhetoric from reality. Vanessa Strain, vice president, Multicultural Growth and Strategy at Nielsen, will provide the latest data and answer the question, 'what really happened with the Hispanic consumer packaged goods spending in 2017?'
The CMC Annual Conference will deliver content underscoring the Power of C3: Creativity, Community & Culture. C-suite executives from Nestlé and Target will present as well as top leaders from AutoZone, Comcast, Domino's Pizza, Intuit, NFL, Pepsi, Sprint, Twitter, and Verizon. Topics include The Multicultural Marketing Journey with Comcast, Domino's Pizza & Pepsi, The Hispanic Brand in the Trump Era, Influence of Influencers, Pasión for Sports: How Hispanics Are Driving the Future of Sports Marketing, Culture is the New Mainstream, Corporate America & the State of Latino Representation, Fireside Chat with Danny Trejo: Hispanic Representation on Screens, The Future of Advertising Agencies, Multicultural Structure: The Good, The Bad, They Ugly, among others.
For more information, visit culturemarketingcouncil.org and follow the CMC on Facebook and Twitter at @cmchispanic using the conference hashtag #CMCpowerof3.
About CMC
Founded in 1996 as the Association of Hispanic Advertising Agencies, the Culture Marketing Council: The Voice of Hispanic Marketing is the national trade organization of all marketing, communications and media firms with trusted Hispanic expertise.