2018 CMC ANNUAL CONFERENCE TAKES ON CORPORATE DIVERSITY & CULTURAL MODELS OF SUCCESS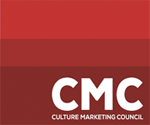 With rapidly changing demographics, culture plays a leading role in marketing strategies, but marketers are often puzzled by the structure and approach. The Culture Marketing Council: The Voice of Hispanic Marketing (CMC) will provide a snapshot on corporate diversity at their annual conference taking place at the Loews Hollywood Hotel in Los Angeles June 4-6. The conference will also bring together top brands, including AutoZone, Coffee-mate, Intuit and Verizon, to discuss models and structures that work.
"We want to ensure there are culture marketing specialists spread across the leadership spectrum of our clients, in addition to having the right team of partners," said CMC Chair Isaac Mizrahi, co-president & COO of Alma.
The sessions that tackle these topics include:
• Corporate America and the State of Latino Representation
When it comes to Latino representation in corporate America, who's doing great? What are the barriers and what is the relationship between proper representation and business success? Panelists Luke Visconti, CEO of DiversityInc, Dr. Robert Rodriguez, president of DRR Advisors LLC, and Cristian Camilo Zarta, recruitment/client manager & multicultural specialist at De Forest Search discuss how a leadership team that is diverse and reflects the composition of our society has a higher probability of understanding the new consumer marketplace.
• Multicultural Structure: The Good, the Bad and the Ugly
When it comes to tackling multicultural marketing, there is no one-size-fits-all model. Every client has a different approach, from the summer intern to fully-staffed departments. A panel featuring Ida Chacon, vice president of custom solutions at Collage Group, Margie Bravo, marketing multicultural champion for Coffee-mate at Nestlé, and Alejandra Barron, director of merchandize & integrated marketing at AutoZone will discuss the pros and cons of each.
• Culture is the New Mainstream
As demographics rapidly shift, many brands recognize the value of having the multicultural marketing agency take the lead in mainstream or "general market" executions. Led by SRI owner Catherine Bension, this session features panelists Ricardo Aspiazu, director of promotions & device marketing at Verizon, and John Sandoval, senior brand & Latino marketing manager at Intuit, as they discuss how this model is delivering success for their brand. They'll share the sell-in process, how the collaboration works, the obstacles and opportunities, and the key takeaways from these relationships.
The CMC Annual Conference will deliver content underscoring the Power of C3: Creativity, Community & Culture. C-suite executives from Nestlé and Target will present as well as top leaders from Autozone, Comcast, Domino's Pizza, Intuit, NFL, Pepsi, Sprint, Twitter, and Verizon. Topics include The Multicultural Marketing Journey with Comcast, Domino's Pizza & Pepsi, The Hispanic Brand in the Trump Era, Influence of Influencers, Pasión for Sports: How Hispanics Are Driving the Future of Sports Marketing, In-Culture Marketing: Driving Brand Growth, Fireside Chat with Danny Trejo: Hispanic Representation on Screens, The Future of Advertising Agencies, Digital Lives 2018, Fact or Fiction: The Current State of the Hispanic Market, among others.
For more information, visit culturemarketingcouncil.org and follow the CMC on Facebook and Twitter at @cmchispanic using the conference hashtag #CMCpowerof3.
About CMC
Founded in 1996 as the Association of Hispanic Advertising Agencies, the Culture Marketing Council: The Voice of Hispanic Marketing is the national trade organization of all marketing, communications and media firms with trusted Hispanic expertise.