Ad Engagement Increases With Each Audio Exposure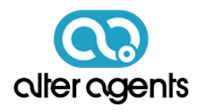 A groundbreaking audio study, conducted by Alter Agents – an independent market research consultancy – in partnership with Audacy and media agency Spark Foundry, has concluded that ad engagement climbs with each audio exposure across industry categories, audio platforms and genres. This distinctive content peak study shows that exposing audiences to audio messages consistently offers resounding benefits in brand equity and sales. Audio seizes attention and builds intention, frequency after frequency. It offers brands opportunities for engagement and impact throughout the life of a campaign.
The results are especially powerful in a media landscape where advertisers are yearning for audience attention. Audio simply does not erode. It hooks listeners right out of the gate and delivers strong engagement and consumer action at even the highest levels of exposure. Audacy and Spark Foundry devised a custom neuroscience study in partnership with Alter Agents to gauge audiences' second-by-second engagement (i.e., Immersion) with audio content and advertising, across advertiser categories, audio platforms, and genres.
Spark Foundry provided samples of its clients' advertisements in the retail, financial services, and QSR industries.
Over the course of a week, participants (national sample of P18-54) were exposed to a randomized rotation of audio content and advertisements up to 15 times.
The team measured brand KPIs (e.g., brand opinion and intention to purchase) through a follow-up survey.
"The study, based on an incredibly rigorous design that combines neuroscience and survey methodologies, proves the strength of audio in the media mix," said Idil Cakim, Senior Vice President of Research and Insights, Audacy. "Audio's ability to scale its effect through higher frequencies shows its unique ability to engage and drive value."
"After participating in the study with clients across several categories, the research reinforced that audio is a critical element in the media mix for brands looking for increased consideration and favorable brand opinion," said Adam Weiler, Executive Vice President of Data, Technology, Analytics and Insights, Spark Foundry. "The study helped us better understand the importance of frequency as a measurement metric, and how it can be used to help brands reach their goal of using audio to be top of mind for consumers close to the point of purchase."
Immersion is also correlated with key brand success metrics. The higher the immersion, the higher the purchase intent, and frequency drives it all. The study also revealed creative best practices to capture and sustain audience attention. Results concluded that revealing savings, innovation, or other unique benefits or characteristics of the product or service during the ad increases immersion. Finally, strong messaging at the end helps seal the deal. Together, these tactics deliver listener immersion that escalates within the 30-second ad, ending brand time with listeners on a high note.