ADVERTISING, MEDIA, DIGITAL AND PUBLIC RELATIONS POWERHOUSES JOIN CMC BOARD OF DIRECTORS UNDER NEW CMC CHAIR GONZALO DEL FA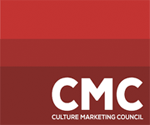 Culture Marketing Council: The Voice of Hispanic Marketing (CMC) announced five industry leaders will join its new Chair Gonzalo Del Fa, president of GroupM Multicultural, as the newest members of the CMC Board of Directors. Natalie Boden, founder & president of BODEN, Izzy Gonzalez, head of cross platform sales for CNN en Español, Pete Lerma, principal & founder of Richards/Lerma, Steve Mandala, president of advertising sales and marketing for Univision, and Rafael Urbina, chairman & CEO of VIX will work closely with the CMC's governing bodies, committees and the executive director to support the organization's strategic plan, which champions the quality of Hispanic marketing in the U.S., focusing on the value of culture-driven segmentation and elevating the critical role of the culture marketing specialist.
"As the new CMC chair, I couldn't be more proud of the team we have assembled to advocate for increased multicultural investment, as we are on the verge of a demographic tipping point in 2020, and move brands into more modern ways of thinking about culture," said Del Fa, who was elected in February to succeed Isaac Mizrahi, co-president and COO of Alma, as chair and began his two-year term as chair on October 25. For a complete list of CMC's board of directors, visit http://culturemarketingcouncil.org/ About/Board-of-Directors
Natalie Boden, BODEN
Natalie Boden is founder and president of BODEN. Named one of PRWeek's 2014 "Top 40 under 40" Heavy Hitters and recipient of the 2017 ColorComm Circle Award and the 2017 PR News Game Changer award, Natalie has succeeded in building BODEN into an award-winning communications agency and winner of PR News' Best Places to Work. An advocate for diversity & inclusion, Natalie serves on the Latina advisory board of Girls Inc., the board of ColorComm and the Latin Grammy Cultural Foundation committee. She is a graduate of Florida International University and a recipient of the university's Alumni Torch Award, for outstanding leadership in the profession and in the community.
Izzy Gonzalez, CNN en Español
A veteran in the media industry, Gonzalez currently serves as head of cross platform sales for CNN en Español, U.S. Prior to CNN, he served as director of sales for La Musica.com, a Spanish Broadcasting System division. In 2003, Gonzalez was part of the team that engineered the re-launch of an OTC public company Connected Media Technologies (CMT) through the acquisition of NewsPronet from NBC Universal. At CMT he served as CEO/President and board member during his 5-year tenure. From 1997 to 2000, Gonzalez served as director of sales for SONY Entertainment Television and held previous positions at CBS affiliate WFOR in South Florida and The Weather Channel Latin American (TWC), where he formed part of the launch team as well as serving as the director of ad sales. Gonzalez began his media career as producer of product integration during the network launch of the Univision hit show Sabado Gigante. Gonzalez has served on the LAMAC Board, the IAA Board, and the IAB Multicultural Council.
Pete Lerma, Richards/Lerma
Pete Lerma's career started at a small agency in Wichita Falls, Texas, where he grew up and went to college. After four years of working on brands like Subway and Whataburger, Lerma joined Click Here, The Richards Group's digital division in Dallas, in 1998. As principal for the agency, he led digital marketing for brands like Amstel Light, Fruit of the Loom, Hyundai, Patron tequila, and Expedia. In 2009, Lerma took on a second job when he and Stan Richards decided to launch Richards/Lerma, an agency specializing in Hispanic marketing. With Richards/Lerma, Lerma has been able to bring his vision of the next-generation agency to life. Having grown up in digital and a firm believer in bravery, change and innovation, Lerma leads a team of 70 seasoned Hispanic marketing experts that make up Richards/Lerma with offices in Dallas and Mexico City. A few of the brands the agency leads include Avocados From Mexico, Dr Pepper, Metro by T-Mobile, The Home Depot and Southwest Airlines. Lerma currently serves on the boards of the United Way of Metropolitan Dallas, Booker T. Washington High School for the Visual and Performing Arts, and Big Brothers & Big Sisters International. He also chairs the annual Latino fundraiser for St. Jude Children's Research Hospital and serves on the Refugee Services Task Force for Catholic Charities.
Steve Mandala, Univision
As president of advertising sales and marketing for Univision Communications Inc., the leading Hispanic media company in the U.S., Steve Mandala oversees consolidated ad sales, new business development, partner solutions and sales marketing strategies for the company's multiplatform portfolio, which includes two top rated broadcast television networks, 11 cable networks, 65 owned and operated local TV stations, 58 owned and operated radio stations and a robust digital footprint that includes the leading Spanish language website, Hispanic influencer network and a social reach of over 300 million. Mandala also leads the company's Research, Insights and Analytics division. He has been an integral player in Univision's sales revenue and portfolio growth, successfully positioning the company as America's Hispanic Superbrand, while bringing strategic vision to the ever-changing world of media sales—from programmatic advertising and advanced TV to influencer marketing and cross-media storytelling. Mandala, who previously served as executive vice president of Advertising Sales as well as vice president of West Coast Network Sales, rejoined Univision in 2012 following 15 years in various leadership roles at NBCUniversal and Telemundo. He is a 2017 Cablefax Sales Hall of Fame inductee and a recipient of Hispanic Ad's "Hispanic Media Executive of the Year."
Rafael Urbina, VIX
Rafael Urbina-Quintero is the chairman and CEO of VIX, a leading digital content brand reaching hundreds of millions of people globally and generating over one billion content views per month. With more than 25 years of experience in media, Urbina began his career at Multicanal-TPS where he led the launch of multiple pay-TV channels in Spain and Portugal. In 1999, Urbina started in digital media launching Planeta Networks, a pioneer in digital video which eventually merged with Batanga to form Batanga Media—as chairman & CEO, Urbina grew Batanga Media to be one of the largest independent digital media and content companies in the U.S. Hispanic Market, Latin America and Brazil. In 2019, he led the corporate and consumer rebrand of Batanga Media to VIX and closed a strategic partnership with Discovery Communications. Most recently, Urbina secured the acquisition of Pongalo, a Spanish-language streaming service, giving VIX control of one of the largest IP libraries of Latino-focused films and TV shows in the world.
For more information, visit culturemarketingcouncil.org and follow the CMC on Facebook, LinkedIn, Instagram and Twitter at @cmchispanic
About CMC: Founded in 1996 as the Association of Hispanic Advertising Agencies, the Culture Marketing Council: The Voice of Hispanic Marketing is the national trade organization of all marketing, communications and media firms with trusted Hispanic expertise.