Agencies and New Business- Searching for a Pot of Gold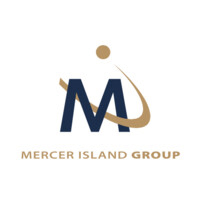 By Steve Boehler – Founder of Mercer Island Group
The year starts full of optimism and hopes that the new business world of vagaries, misdirects, and illusions will suddenly transform into a new world with a rich bounty for the taking.
The reality is that, in some ways, it's always been challenging to win new business, but perhaps it has never been this challenging. Preparation is essential- because it's tougher to execute than it used to be. The reason-consultant-led pitches are a rare bird, which means agencies need to do something they aren't used to "selling."
There are some obvious things here – like you need to build a prospect list that senior leadership can agree on. Easier said than done because some members of the team want creative opportunity-others to want $$$. Consensus and agreement on this are vital- otherwise, you will waste valuable time.
But before you do that, you need to know who you are, and I don't mean just another ad agency- what makes you unique and stand apart from the 7K other ad agencies? Hopefully, you've done all that- you have your list and know who you are. What happens next is most agencies develop some contact strategy and start blanket mailing prospects with newsletters containing information they've either already read or don't care about, plus the chances of them opening an email abound—0.05%.
You may need to hand-pick your list and think about a more bespoke strategy instead of 300- why not 30?
Why don't you get to know these 30? – understand what makes them and their businesses tick and what they might be interested in and create a plan for each? What relevant and critical perspectives can you share? How does the zeitgeist line up with your experience, so you become essential to talk to?
What, then, is your strategy?
You're creating bespoke content, you have brilliant insight about the client and their business, and you can explain why you, as an agency, have something to offer them.
How are you getting in front of these prospects?
Who is going to call them and make it happen?
Do you have someone who can do this?
Then, when you get that important meeting, how do you get this prospect hooked on you without just talking about yourselves, what powerful, fresh insight you bring to the table, and, importantly, how do you ensure this isn't the last meeting you have with the prospect?
This is a new business on steroids which requires a mindset that's so radically different from pitching, where you are spoon-fed a plan from the consultant- this is about patience, discipline, a proper understanding of yourselves, the client, and their business, nurturing leads, selling and understanding that all this takes time.
Without a plan, without a process, and without the bandwidth and energy to make this outreach happen, you will be leaving yourselves at either the whims of the rare opportunity of a consultant RFP or that somehow something random in your mass email strikes a chord.