ALMA targets Hispanics for QuickBooks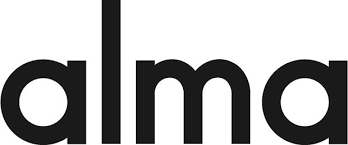 Latinos are big on tradition, even when it comes to business. For years they have been managing their finances using a document dinosaur, compiling receipts, invoices, and endless printouts into el cuadernito (the notebook).
In some ways, this messy binder is a success story: an old-school system of management that keeps Latino small businesses in business. But el cuadernito is also the anchor that keeps small businesses small. Without proper cash flow projections, balance sheets, and proper bookkeeping, Latino businesses can't grow.
That's why QuickBooks, a platform of interconnected financial tools, launched its first-ever campaign, "Adiós Cuadernito," geared towards Latino Small Business Owners (SBOs). Created by modern culture marketing agency, Alma, the campaign showcases how QuickBooks can support Latino SBOs through a message that reflects their entrepreneurial drive as well as their culture.
Leaving the traditional tool of el cuadernito behind is hard. After all, it's something that Latinos have been using for generations. Alma already understood that often whenever Latinos needed to move on from something, they turned to another Latino tradition: boleros.
These dramatic Latin love ballads have a timeless quality, and have helped generations of Latinos put relationships behind them. And in this case, it's no different.
To get Latino small business owners to break up with their cuadernitos, the brand incorporated a trio of singers in "Adiós Cuadernito" to sing an epic bolero that will give them the confidence they need to move on to QuickBooks.
Alma was the perfect agency partner to execute this first Latin-focused campaign for the brand, as its team possesses a deep cultural understanding of this demographic and the unique traits that make them who they are.
Through this campaign, QuickBooks demonstrates the common burdens of being a Latino SBO, going on to show how its financial tools can help them overcome those burdens so they can get to their real goals sooner. The campaign shows Latino small businesses, including an auto body repair shop and a bodega, that by tossing their cuadernitos and switching to QuickBooks, they'll be able to reach the next level.
The campaign launched on June 21, 2021 and will run across TV, Digital, Radio and Social.
CLICK image to view commercial
Credits:
Luis Miguel Messianu – Founder-Creative Chairman-CEO
Alvar Suñol – Co-President, Chief Creative Officer
Angela Battistini – EVP, Account Management
Gabriel Ferrer – Creative Director
Gabriel Reyes – Creative Director
Alejandra Vidal – Copywriter
Danae Nuñez – Art Director
Jose Hawayek – Management Supervisor
Joana Weiss – Sr. Account Executive
Marinet Quiñones – Director of Business Affairs
Yeyo Marquez – VP, Director of Production
Jay Rivera – Executive Producer
Katia Quiñones – Sr. Creative Manager