ANA Multicultural Excellence Award Winners – Catching Up with Johnson & Johnson

By Janine Martella, Director of Committees and Conferences at the ANA
Since 2001, the ANA has made it an annual tradition to honor marketers and agencies that produce outstanding multicultural advertising campaigns with the ANA Multicultural Excellence Awards. Each year we hear that the quality of the advertising gets better and better! A true testament to the work that goes into creating extraordinary, and quite often, emotional ads that make a brand memorable. One of the most impactful ads I've seen is "#HowWeFamily" by Johnson & Johnson – the 2015 Grand Prize Winner of the Total Market category! I recently caught up with Vivian Nasamu-Odior (pictured), Brand Manager of Communications OTC Pain Brands at Johnson & Johnson, who worked on this wonderful representation of Total Market to find out what the impact of winning the award has had on J&J.
Here's what she said: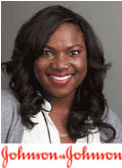 Describe how winning an ANA Multicultural Excellence Award has positively impacted your company's performance and the way your company is perceived by customers.
Winning the ANA Multicultural Excellence Award with #HowWeFamily for TYLENOL® has really helped cement our confidence that we should always lean in to who the consumer truly is and not what we imagine they aspire to be. We had an insight about families embracing what makes them uniquely them while celebrating the values all families share and it was by leveraging this insight we were able to deliver on a Total Market approach in a successful manner. ANA acknowledging the campaign and honoring us with an award opened up the door for us to spread our wings even further and live into this space with even greater passion and enthusiasm. The acknowledgement also helped us show up as thought leaders in this space, paving the way and opening up the dialogue for how companies can really win with multicultural consumers.
Describe the positive impact winning an ANA Multicultural Excellence Award has had on your company.
This multi-faceted campaign and our win with the ANA has put J&J at the forefront of the industry, driving dialogue on how marketers and companies can approach todays' very diverse and dynamic household in a way that is both inclusive and authentic. We had the opportunity to talk to industry leaders about how to effectively execute a total market approach that takes a universally appealing insight and makes it relevant to all types of people in a very targeted and personal way." By sharing both the content and the intricate structure of the program, we helped zero in on what elements could be motivating such positive responses from our consumers.
If you met someone who was on the fence about whether or not they should submit their company's work for an ANA Multicultural Excellence award, what would you tell them?
Submitting your campaign will ONLY put you in esteemed company. There are so many other companies and brands doing great work and to be evaluated against one another is only really a testament to say that we as a collective are moving the industry forward in our ability, willingness, and efforts to have meaningful dialogue with multicultural consumers. Your work could teach others something, it could showcase best practices for other brands to follow but best of all, you would be honoring the great creative, strategic and leading minds on your business who have worked so hard to make your campaign a reality and to serve your consumers in the best way possible!
Submit your top campaigns for these prestigious awards and join the ranks of Past winners like Johnson & Johnson, Allstate, Coca-Cola, Kimberly-Clark, P&G, and Verizon.
The deadline for submissions is July 8. This competition is open to all marketers, agencies, and media companies. Enter by July 1 and save $100!
Are you ready to showcase your work? Enter the 2016 awards now!