ARE YOUR MARKETING STRATEGIES READY FOR THE MULTICULTURAL MAJORITY?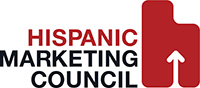 For the first time, Americans 25 and under are a multicultural majority, with the 35-and-under segment estimated to reach that milestone by the end of this year. In addition, the Gen Z multicultural majority generation has reached adulthood, joining Millennials and together forming a multicultural super-segment. These two transformative generations are wielding enormous power and influence on today's American mainstream. Just how much? The Hispanic Marketing Council (HMC) will have those answers and more with its latest study, "IT'S TIME: The Growing Power of the Multicultural Majority."
On October 4, HMC will host a free event in New York City to reveal the top insights of the study and host a Q&A session—the event also will be live streamed. For more information, and to register for the in-person event or the simulcast, CLICK HERE.
Funded by Kantar, TelevisaUnivision and ThinkNow, this unique multicultural study tracks trends from previous 2014-2020 studies and includes new areas of study unique to 2023 and includes more than 4,600 interviews among non-Hispanic white, Hispanic and Black consumers ages 13 to 49—including deeper insights into the AAPI segment, thanks to a collaboration with the Asian American Advertising Federation.
HMC will provide a deep dive on the multicultural majority, including key values, socio-political movements, purchase behavior, content consumption, workplace attitudes, the Diversity, Equity & Inclusion (DEI) effect, and more:
How do ethnicity and race play into identity?
The cross-segment influence and power of Hispanic, Black and Asian cultures on the American "mainstream" including food, music, entertainment, beauty, mindset and more.
The diverse media lives of Gen Z and Millennials, including TV content, streaming, social media, short- and long-form videos—and what is the metaverse? Does anyone actually know what it is?
The power of in-culture content: how much does diversity and representation matter to the multicultural majority?
For more information, visit hispanicmarketingcouncil.org and follow the HMC on Facebook, Instagram, and Twitter at @hmchispanic.
About HMC: Founded in 1996 as the Association of Hispanic Advertising Agencies, the Hispanic Marketing Council is the national trade organization of all marketing, communications, and media firms with trusted Hispanic expertise.