BeautifulBeast celebrates its First Anniversary

Just a year ago, the agency was born with a very clear vision: Aiming for the perfect balance between strategy and beautiful ideas and the mastery of the Beast that Big Data can represent.
"Time really flies. I could not be prouder and happier with what we have achieved in these twelve months. We have learned a lot this first year, including the fact that BeautifulBeast is an attractive proposition for many brands," commented Aldo Quevedo, CEO and Creative Chairman of the agency.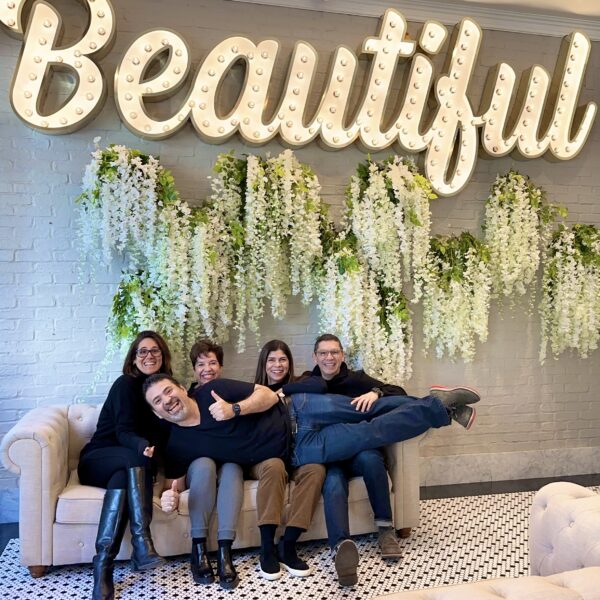 "Creatively speaking, we started BeautifulBeast on the right foot, launching the #MissionToUranus campaign for the Colon Cancer Coalition. This idea, in addition to giving me a lot of satisfaction on a personal level, has received recognition at the most important festivals in the US, Spain, Argentina, and Switzerland, among others. Right now, we are in the middle of launching the next program for them, and the challenge is always to do something bigger, better," added Flor Leibaschoff, founding partner and Chief Creative Officer.
"The agency has more than ten clients now, among which are brands such as Amazon Music, Colon Cancer Coalition, erenzia beauty, Verde Valle, Essentials 360, Fundación Cardiológica Argentina, and others that we will soon announce. Best of all, we have a very special relationship with all of them. The dream of every agency is to have clients who trust and dare to take risks. We are experiencing that with each of them. It is a pleasure to collaborate with them," said Salma Gottfried, founding partner and Chief Brand Officer.
"Our job is to create deep relationships between brands and people from different segments of the population. Our cross-cultural approach considers the diverse culture, values, and mindsets of the United States to earn a place in their heart. In addition, we are certified as Minority-Owned because we know that this is a reflection of who we are and of what the country is currently," Quevedo concluded.
"I am in charge of taming the Beast. And something that really attracts clients is our ability to transform insights and data points into ideas, which we then put in front of the right audiences. Building those audiences is like gold for any brand. It is something we do with a lot of discipline and rigor. If there are no results, everything else is academic," added Mauricio Del Castillo, Chief Digital Strategist and founding partner.
"Our model will continue like the first day: attracting the best talent without geographical distance being an impediment. Today we have teams in Dallas, Miami, NY, Austin, Mexico, Colombia, Spain and Argentina. The diversity and representation are beautiful. We want to thank all our team, partners and clients for placing their trust in us in this first year. Let's go for more," Leibaschoff finished.