Business Leaders in Broadcast, Cable, and Streamingg Join Others from Brands, Advertising, Production, Distribution and Marketing At 21st Annual Hispanic TV Summit Wednesday, September 13 in New York City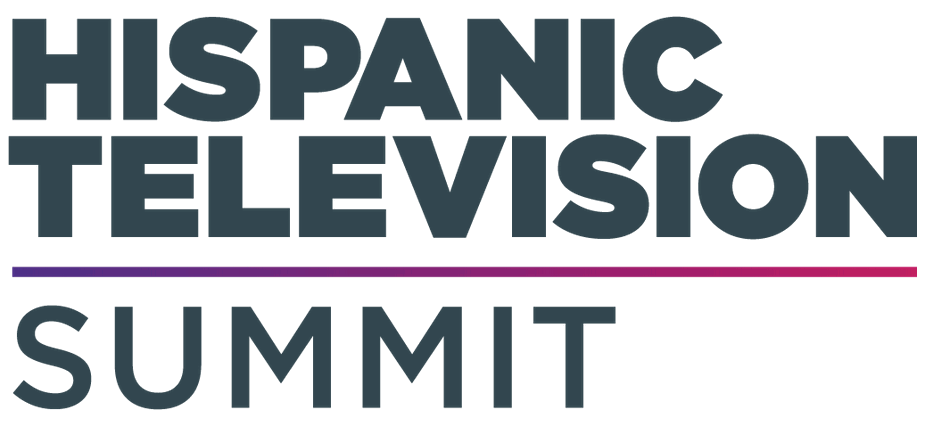 Telemundo's Chairman, Beau Ferrari, will headline next Wednesday's 21st Annual Hispanic TV Summit, the premier annual event for those in the business of television for Hispanic audiences in the U.S. and worldwide.
Ferrari, who will give the Chairman's Keynote, is joined by leaders from across the industry, like brand marketer Emma Velez Lopez from T-Mobile; Jesus Lara, the President of Televisa Univision's Local Media; cable TV marketer, Jose Velez Silva of Comcast; and streamer, Javiera Balmaceda from Prime Video & Amazon Studios, as well as producer, Jaime Dávila of Campanario and Sebastián Zurita, the star and creator of the comedy series Como Sobrevivir Soltero / How to Survive Being Single.

There will be many new or first-time participants like Alex Minicucci from Horizon Media; Juan Carlos Sanchez from FamilyPlayland.com; Chris Knight of Gusto Media; Meredith McGinn of NBCUniversal Local and Ozzie Martinez from the Telemundo Station Group.
Attendees can also expect to see several familiar faces among the summit's participants including Javier Saralegui, now with Danger TV; Filemon Lopez previously with Comcast; Oswald Mendez from Canela Media, Gloria Constanza and Louis Maldonado, both of d'exposito partners; Michael Roca of Elevate; David Tardio from Warner Bros. Discovery; Oscar Ramos of ESPN Deportes; Doris Vogelmann V-me; and Adriana Waterston of Horowitz.
The summit opens with an encouraging address on the "State of Hispanic Media" presented by Isabella Sanchez. Sanchez is the Chair of the Hispanic Marketing Council (HMC) and a VP at Zubi Advertising.
Overall, the Summit will present 10 sessions inclusive of two keynote conversations, and several featured fireside chats and panel discussions. There will be conversations featuring leading executives in today's Hispanic TV and media industry. Conversations are focused on media buying, demographically and culturally specific content, new productions, shared resources in local station groups, attracting Hispanic viewers and content distribution across platforms. Speakers are expected to share current market challenges, present best practices for serving Hispanic viewers and retaining Hispanic subscribers, as well as candidly address the effectiveness of recent content distribution strategies and decisions.
Additionally, the midday presentation of the Annual Hispanic Television Awards will honor Horowitz Research and ESPN Deportes, each with the Rafael Eli Pioneer in Hispanic TV Award, and three other individuals will receive the Award for Leadership in Hispanic TV. They are media exec Isabella Sanchez of HMC and Zubi Media; sports anchor Miguel Gurwitz from Telemundo; and media entrepreneur and activist Tony Hernandez, founder of the Immigrant Archive Project. The awards ceremony is followed by a buffet luncheon fiesta of authentic Caribbean and Mexican cuisines and musical entertainment provided by traditional mariachis.
"Our goal is to produce an event that is fun and informative by balancing the business portion of the summit with fun and celebration," said Joe Schramm, the producer of the Hispanic TV Summit for all 21 years and President of Schramm Marketing Group. He continued, "that's why we make sure to add new panelists while also having some of the most popular speakers return from the past. Attendees like to come to learn new things, do a few business deals, while also re-connecting with friends and socializing with colleagues."
This year's summit will be held on Wednesday, September 13 at ETC.VENUES at 360 Madison Avenue in NYC, starting at 9:30 a.m. and concluding at 5 p.m., followed by a one-hour closing reception. Doors open at 8:30 a.m.
Registration is still open to attend Wednesday's Hispanic TV Summit by CLICKING HERE
The Summit is presented once again by Future's magazines, B+C and Mutichannel News, as part of NYC TV Week (Sept 11-14) and is produced by Schramm Marketing Group.
For inquiries, contact Joe Schramm at js******@sc********.com or 646-342-4447 or Jack Ebert at ja**@sc********.com