CEOs from Dentsu, GroupM, Omnicom Media Group & Publicis Media agree Hispanics are the quintessential Growth Drivers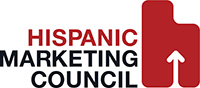 "Growth from a business perspective, regardless of what business you're in, must include increases in multiculturalism within your broader business mix. It's simply good for business." – Ralph Pardo, CEO, Omnicom Media Group
As more than 63 million Hispanics drive population growth in this country and grow in economic, political and cultural influence, we have to ask ourselves, "What is stopping brands from going all in?" According to the CEOs from dentsu Media, GroupM, Omnicom Media Group and Publicis Media, it's a combination of lack of long-term planning, one-offs and failure to diversify from within. As more organizations face pressures surrounding minority media investments and diversity, equity & inclusion (DEI), it is even more critical to have the right partners with cultural expertise and create a culture that values multiculturalism from the top down—because the writing is on the wall: Hispanics are essential to any brand's growth plan.
So, what were the takeaways on how to engage multicultural communities from the C-suite?
"Increasingly, your integrity is how that authenticity is going to be measured. And the integrity has been going to be a measurement. And that's the report card that matters. It's what your employees and your team say that leadership is trying to get done." – Kirk McDonald, CEO, GroupM
1. Start in house.
When prioritizing multicultural audiences from a business standpoint, it's critical to start with your own commitment as an organization to your people. You must ensure that your leaders and staff represent the diverse fabric of society, so that they can bring in that firsthand perspective—not only strategy and planning, but also investment, analytics and emerging areas such as e-commerce.
People want to know that they're part of an organization that has purpose, that's doing the right thing, that prioritizes community representation. Our panel agreed that while they pitch new clients and partners, they are also pitching people, which is driving a greater sense of accountability.
"We've tried to break down organizational walls so that we're not keeping specialist agencies on the outside. Rather, we are bringing those leaders in and giving them a larger voice and a bigger opportunity." – Dave Penski, CEO, Publicis Media
2. Break down organizational walls.
Look at your creative product, your customer experience and your multicultural partners—because you want to make sure you are removing bias and barriers with content that is both culturally appropriate and drives business results. For that to happen, it's important to have the right specialist partners and agencies with cultural expertise that can flag those nuances, help you find the relatable stories that also resonate and ensure that your activations are authentic and not intrusive.
"If we know that the new majority is being influenced by culture and culture is being influenced by certain voices, how do we make sure that we really understand the power of those voices in-language and in authentic cultural connections with audiences—and then have brands participate? I think that's going to stretch us, and I'm excited to be stretched that way."- Kirk McDonald, CEO, GroupM
3. Highlight and accelerate growth for diverse voices.
Today, creator channels are media channels in their own right, even larger and surpassing some of the traditional channels. To build a strong pipeline of diverse creators, you must increase investment in young, emerging creators and support them in their content development. This is a win-win strategy because it also creates opportunities for advertisers.
"When we collaborate with clients to create goals, the goals include both owned and targeted media. We don't lump them together nor do we only focus on owned media in and of itself. It's not an 'either/or;' it's a 'both.'" – Doug Rozen, CEO, dentsu Media
4. The money must follow the audience.
It's important to help minority and diverse media owners build wealth, representation, community and connection by removing barriers, creating better two-way communications and building business development opportunities, but there needs to be a balanced approach. Investing in underserved owned media is one part of the puzzle, but with limited distribution, it is critical—and frankly, smart business—to also invest where the target is. Investing in Hispanic-driven and Spanish-language media, regardless of ownership, has been proven to be a driver of brand lift with a return on ad spend far greater than English-language investment.
Marketing organizations must maintain a balance of supporting culturally relevant content, multicultural creators, owned media and targeted media so that each brand campaign supports underserved communities. It's not an either/or strategy with owned or targeted media but one of AND, pursuant to the individual goals of your client.
"Awareness is what translates visibility into progress. We all agree that (multicultural marketing) is good for business and also good for society. Those two things have merged together in a watershed moment over the past few years." -Ralph Pardo, CEO, Omnicom Media Group
Today, we have more options for advertisers to reach consumers in different ways with a wider range of distribution partners. Traditional pathways to connect with people are changing with a greater emphasis on cultural relevance and a proliferation of culture-first platforms. Organizations cannot check DEI boxes and think their job is done. You need to regularly look at each brand's investment in multicultural through a series of different lenses—creative, digital experience, creator or created environments, media partners, etc.—and determine if your pace matches your intention.
Bottom line? Hispanics must be included in marketing plans to deliver scale and impact. Omitting or downplaying them is missing out on a huge growth driver.