CMC Announces 2020 Culture Account Planning Excellence Award Winners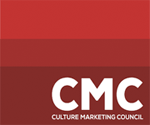 The Culture Marketing Council: The Voice of Hispanic Marketing (CMC) announced the 2020 Culture Account Planning Excellence (CAPE) award winners, originally created in partnership with HispanicAd.com. Alma took top honors with its Pepsi Campaign, which won Best in Show as well as a Gold award for Best Cultural Insight. LERMA/, MediaCom, Republica Havas, Urias Communications and Wieden + Kennedy also were among the agencies honored.
Known as the preeminent award for Hispanic ideas and cultural insights, the CAPE awards honor and celebrate the cultural insights and marketing strategies that contribute to a campaign's success. In our changing marketplace, cultural insights are more important than ever before.
Planners of these award-winning campaigns will present their insights and cases on July 8 at 2:00ET. Registration is open to all.
"At a time when America is more diverse, cultural insights are more important now than ever. The CAPE Awards are the coveted prize in multicultural ideas and insights and recognize our new breed of strategy stars that craft the thinking of the future so that our communities continue to be understood and respected," said CMC Education Chair Victor Paredes, VP of creative strategy for UWG.
For Best Cultural Insight Mainstream Impact, Alma earned a Gold for Pepsi, in addition to a Best in Show nod, and a Silver for its work on Sprint and a Bronze for PepsiCo's LIFEWTR. Wieden + Kennedy took home the Bronze for its TurboTax campaign "Live CPAs On Demand." Also winning a Gold was LERMA/ for its pro bono work with PRxPR. Other winners included the following:
MediaCom won a Silver for its AARP campaign for "Media Connections & Content Strategy Excellence,"
Urias Communications won a Silver for the Desert Botanical Garden in the "Service Impact on Innovation" category, and,
Republica Havas won a Bronze for "Shopper & Experiential Excellence" for Walmart.
For more information, visit culturemarketingcouncil.org and follow the CMC on Facebook, Instagram, LinkedIn, and Twitter at @cmchispanic.
About CMC: Founded in 1996 as the Association of Hispanic Advertising Agencies, the Culture Marketing Council: The Voice of Hispanic Marketing is the national trade organization of all marketing, communications, and media firms with trusted Hispanic expertise.