CMC Announces Rising Stars of Hispanic Marketing Industry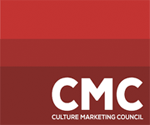 Culture Marketing Council: The Voice of Hispanic Marketing (CMC) announced the winners of the Rising Stars Recognition, the Hispanic marketing industry's premier award for outstanding marketing and advertising professionals under the age of 35. Veronica Ruiz del Vizo Pedrique, chief creative officer for Mashup Interactive, Jonathan Garcia , associate creative director for Alma, and Isabel Rafferty Zavala, CEO of Canela Media will be inducted as the Class of 2019 Rising Stars during the CMC Annual Summit on June 11, 2019 at the Statler Hotel in Dallas.
"The Rising Stars Awards are a way for our industry to recognize young leaders who are making a significant impact through their leadership, achievements and dedication to culture-driven marketing," said CMC Chair-Elect Gonzalo Del Fa, president of GroupM Multicultural. "With culture as the main currency to connect with multicultural America, CMC and its roster of members will continue cultivating new generations of culture marketing specialists as our complex marketplace continues to evolve."
To be considered for the Rising Stars Recognition, Hispanic professionals must be age 35 or younger at the time of nomination and employed in the U.S. advertising industry. Award winners are nominated by their peers for demonstrating passion for the Hispanic marketing/advertising industry and motivating others to excel by mentoring, inspiring, training and volunteering.
Verónica Ruiz del Vizo Pedrique, chief creative officer for Mashup Interactive
Verónica Ruiz del Vizo Pedrique is a digital strategist and social entrepreneur with more than 12 years of experience in digital communications and strategy. Recognized by the American Embassy and the American State Department as "greatest businesswoman under 35" to represent Latin America at the GES in India, Verónica is cofounder and CEO of Mashup Agency. In addition to providing digital strategy to Venezuelan foundations, celebrities and democratic organizations, she is the founding professor of the first Social Media Master in Venezuela of the Andres Bello Catholic University. She has served as director and cofounder of Dar Learning, an e-learning platform where professionals of marketing, communication and businesses teach online classes for U.S. Hispanics and Latin Americans. With "dreamer and doer" as her life mantra, Verónica has provided more than 6,000 scholarships and online courses to women in vulnerable situations, giving them the skills to achieve financial freedom.
Jonathan Garcia , associate creative director for ALMA
Jonathan Garcia began his career at Badillo Saatchi & Saatchi Puerto Rico where he worked on clients including Toyota, Lexus, Wendy's, P&G, Home Depot, JCPenney and General Mills. There, he and his team earned El Ojo de Iberoamérica, FIAP and the first Cannes Lion of the island in the category of print. Afterwards, he moved to Leo Burnett in Chicago where he worked on the Marlboro and Samsung accounts. After a few brutal winters, Jonathan moved to Miami where he currently serves as associate creative director at Omnicom-owned ALMA in Miami. His work on Sprint, AARP, McDonalds, Pepsi, Purina and Kingsford have earned him numerous accolades, including the EFFIE, FIAP, El Ojo de Iberoamérica, El Sol Festival, Clio Awards and Wave Festival. He also was recognized with ALMA's AURA Award, an exclusive award reserved for the top creative every year. Jonathan has been published in Ad Age, AdWeek, Lürzer's Archive, Now This, Campaign, Forbes, The Guardian, Latin Spots, Univision, Telemundo and Huffington Post among others.
Isabel Rafferty Zavala, CEO of Canela Media
Isabel Rafferty Zavala is a mobile marketing pioneer who's recognized in her industry for her avant-garde approach and success in launching digital marketing companies. After launching and establishing her career in digital media across local newspapers, Univision and Telemundo, Isabel was hired by ImpreMedia to help lead the company's digital media sales initiatives for the West Coast and deploy cross-channel strategies utilizing mobile, display and print. Her passion for mobile marketing led her to be entrusted by AdsMovil to launch the opening of their Los Angeles, New York and Chicago offices where she grew sales to $10 million. After successfully growing a company from the ground up for Adsmovil, Isabel launched her own business, Mobvious Media, a company dedicated to reaching U.S. Hispanic and African American audiences via mobile advertising. She successfully positioned Mobvious as the #2 largest Hispanic-focused ad network, according to Comscore. In 2017, Mobvious was acquired by PRISA, one of the world's largest Hispanic media companies. Isabel continued to serve as CEO of Mobvious until February 2019. In May, Isabel launched Canela Media Inc., a company dedicated to multicultural U.S. influencers and digital audio. Her entrepreneurial spirit and passion for the Hispanic marketplace makes her one of the youngest and most successful business leaders in the Hispanic advertising industry.
For more information, visit culturemarketingcouncil.org and follow the CMC on Facebook, Instagram and Twitter at @cmchispanic using the conference hashtag #CultureDriven.
About CMC: Founded in 1996 as the Association of Hispanic Advertising Agencies, the Culture Marketing Council: The Voice of Hispanic Marketing is the national trade organization of all marketing, communications and media firms with trusted Hispanic expertise.