Combate Americas Teams Up to Encourage Hispanics To Commit To Vote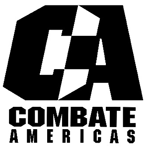 Combate Americas and ACRONYM announced an innovative PSA campaign to encourage U.S. Hispanics to vote. ACRONYM is running the largest digital program focused on registering and mobilizing voters to the polls on Election Day and electing progressives to state legislative seats across the country.

The progressive, digital-first organization partnered with Combate Americas to reach today's young, millennial, multicultural Latino voters with authentic and effective messages emphasizing the importance of voting.

According to Pew Research, Millennials make up 44 percent of eligible Latino voters, and are the main driver of growth in the Latino electorate.

Combate Americas' newly-created multi-platform studios, La Jaula Studios, led by Stan Jakubowicz, an Emmy-nominated television executive producer, will be producing the spots with Javier Gonzalez, Director of Production. Jakubowicz has produced content for the world's leading media companies such as Disney, Comcast, Sony, Univision, NBCUniversal and Fremantle Media.

"It's no surprise that one party has invested so much to make it harder for so many Americans to vote – they know that if we all use our voices and exercise our right to vote, they will lose," said ACRONYM founder and CEO Tara McGowan. "ACRONYM is proud to partner with Combate Americas to fight back against those efforts by launching an unprecedented campaign to inspire LatinX voters and empower them to use their experiences, stories and votes to build the country we can all be proud of this November."

"ACRONYM is a disruptor in the political landscape and wanted to speak to the hard-to-reach amibicultural LatinX millennial consumer in an authentic and real way," said Jacqueline Hernandez, President, Combate Americas.
"Combate Americas and La Jaula Studios," continued Hernandez, "are organic brand connectors between our athletes and their fans, potential new voters. Our fighters have powerful backgrounds and incredibly powerful personal stories. Jose Alday, our first world champion, was a Dreamer, who fought to be in the U.S. legally, and we are proud that he is the face of this campaign and a great representation of what it means to be a Latino in this country."