Could Gen Z Be Key to Coming Together and Setting Higher Standards for Brands?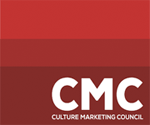 By: Nancy Tellet, CMC Research Chair, Culture Marketing Council: The Voice of Hispanic Council
The U.S. is rich in complicated history and diversity. While we may contend with a divisive society, Gen Z, could be key to bringing us together and elevating brand standards at the same time. As the first multicultural majority generation, Gen Zers under 18 are fueling culture plus interpreting and reinventing the American theme—and that is having an impact on Main Street and on Wall Street.
Most Multicultural Gen Zers Feel a Sense of Unity
While racial identity may not be consciously central to 86 percent of non-Hispanic Whites (NHW) ages 13 to 49, unique race and ethnic identity are more core to both Hispanic & non-Hispanic Black (NHB) teens, the majority of whom also self-identify as persons of color (POC). Eighty-two percent of Hispanics and NHB that identify as a "person of color" feel a sense of unity with other minority segments, especially since Hispanic and Black teens understand that hate and racism are the biggest issues they will face together. Unity serves to provide both cultural comfort and cultural clout.
Gen Z Sees Themselves as the EVOLUTION, Not a Revolution
With all these shifting demographics, 55 percent of people 13-49-years-old believe Gen Z's values will change America, mostly for the better or "just different." With a lower "Us versus Them" mentality and what appears to be a healthy dose of patience and empathy, Gen Zers believe that, unlike their elders, they can be a driving force for unity in the long game they are playing—even a quarter of NHW white teens say that issues of hate and racism are most important for them.
Among the multicultural segment, more than half believe opportunities "will be better" for their children, with 13-17s agreeing. According to a 16-year-old Hispanic female interviewed, "I do think that this generation could be the next step…to unify instead of separate."
What Does This Mean for Brands?
The majority of Gen Z and their parents are not tolerant when it comes to brand gaffes, particularly as it relates to the disrespect of their race or "someone else's." More than half of people ages 13 to 49 have quit a culturally illiterate brand, saying it offended them or disrespected their values. Nearly a third of teens that have quit a brand say disrespect of the LGBTQ+ community was a reason, compared to only 15 percent of their parents. Other issues for breakups include animal cruelty and marketing adjacent to offensive content.
On the other hand, Gen Z and their parents tend to reward brands that prove they are supportive of issues and movements that matter to them. One of the issues parents and Gen Z teens both agree on is the need to address gun violence. Fifty-three percent of NHW and 67 percent of NHB/Hispanics said they would be more likely to shop at Walmart and Dick's Sporting Goods stores due to their more stringent policy changes regarding gun and ammunition sales. Other top issues in the study included humane immigration reform, racial justice, animal rights, #MeToo and climate change.
That's why it's important to know your targets' cultural values—and with our landscape shifting to a multicultural majority for those 35 by 2028 and those under 50 by 2033, segment marketing has never been more critical. Consumers are demanding respect and proper representation coupled with culturally competent, responsible, and sustainable efforts from marketers. It's not just about casting or diverse hiring—although those are important steps—it's about having the right marketing experts that know how to navigate cultural nuances and authentically speak to all ethnicities and cultural groups, of which Hispanics represent the largest segment. In short, it's time to do away with NHW dominant marketing practices and culture bubbles and embrace the new multicultural majority and the true cultural diversity of America.