Creative Spotlight Series: Virgilio Flores of ALMA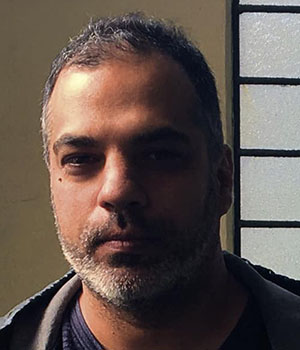 This week's Creative Thought Leader we are putting the spotlight ion is Virgilio Flores – Creative Director of Miami based ALMA. He previously was the Director General Creativo of Leo Burnett Venezuela. Additionally, he was the President of Circulo Creativo of Venezuela and was a professor at Universidad Verde.
A moment with HispanicAd ……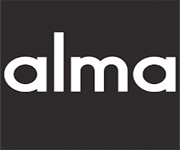 Coming from 2020, and still in the middle of a pandemic, how do you see creativity in the U.S. Hispanic Market moving forward?
The Hispanic market is a market that truly knows the advantages of reinventing itself, that is why I feel that despite all the changes we face, there are great creative efforts to continue demonstrating that we have valuable people full of great conviction who offer their very best. They bring ideas and pitches to show that we Hispanics are made of that unique essence needed to overcome all obstacles, as seen in many agencies within our market.
What creative ideas or achievements do you think will help catapult your agency from 2020 into 2021?
Despite these times of pandemic, the Alma agency has not let its guard down. On the contrary, it has sought new ways to motivate us, and this is seen in the results. We closed the year as Best Hispanic Agency of El Ojo de Iberoamérica, and have also won important accounts; furthermore, various teams in our agency have developed incredible work for several brands such as Coors, Miller, McDonald's, Pepsi, Clorox, Google, and Change the Ref, among others, with a special project for the "We are United" campaign for P&G, which was an opportunity that carried a beautiful message of unity for Latinos at a time of crisis. And the best part of all, this doesn't stop, because the internal strength of our people is impressive, and this makes everyone at Alma feel a great sense of excitement and pride.
How much original Spanish- driven creative do you see moving forward in 2021?
I think this year is going to be very busy in that regard. Perhaps in 2020, due to the pandemic, some projects aimed at the Hispanic market were postponed, and just like other markets, we were affected. But without a doubt, 2021 will be full of opportunities that we must embrace, and I am certain that projects that begin as Hispanic will end up being replicated in other markets; this has already happened, and now we will see it more frequently.
Do you see a need for the Latinx moniker in our industry?
Language should always be inclusive, and the term Latinx does it especially with younger audiences who are the ones that use it more often, and although when we talk about the subject it generates a debate, the context is very important when defining a concept like this. However, it should not be seen as just another label, but rather as a way of getting closer to consumers and their orientation.
From a creative perspective, how do you think the Hispanic opportunity can be made more attractive to the eyes of Corporate America?
Latinos continue to gain ground in many areas, and this will continue to be the case. We are becoming more relevant and more influential — brands know it — and suddenly those who at some point didn't want to acknowledge it, must now be planning new strategies to reach this great market full of opportunities.
Creatives, have been, like most people, working remotely. How has this affected creativity and how will this translate into the future once Covid 19 is under control and we have achieved some form of normalcy?
No one expected this, and what seemed like a couple of days, turned into weeks and months…. Platforms emerged to connect us at work; we started with just meetings, and now we even shoot from a distance. And although at first it wasn't easy, today working remotely has come to be a part of the present and the future, there is no discussion. Personally, I think that nothing beats seeing each other in person to share and discuss ideas together in the office. Now, with all the vaccines, I know that soon we will meet again, and together we will see what this new "normal" or new "normals" will bring us, because everything changes so quickly.
Do you see Latino culture permeating U.S. culture in the future as it used to do just a few years ago?
For me, culture is listening to others and complementing each other, and I believe that's what Latinos do in this country. It is our obligation to continue contributing from our position, and if something reminds us of this pandemic, it's that together we can achieve more as well as overcome more. Further, Latin is so prominent in our day-to-day pop culture, and what stems from it will always be a great opportunity for the potential of who we are.
Are you optimistic or pessimistic about 2021?
Without a doubt, I am very optimistic because, fortunately, the people around me are, too, and that makes you achieve whatever you set out to do, or at least you give it a try with the best attitude. There is no greater energy