Dafnne Wejebe joins MundoNow as Director of Audio Content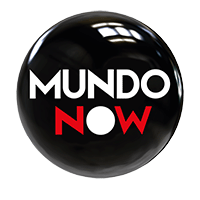 MundoNow announced the appointment of Dafnne Wejebe to Director of Audio Content. Ms. Wejebe will anchor the line-up for the recently launched Óyenos Audio podcast network with her new show, Codice Criptico. The podcast will deliver premium bilingual content that engages the listener to help Wejebe explore and solve all the mysteries of the world, including conspiracy theories, UFO's, past lives, life after death, paranormal, spiritual, numerology, and more. Ms. Wejebe and the Codice Family will also produce a weekly episode, #TestomonialesCodice, where she interacts with her audience as they share their own personal spiritual and paranormal experiences.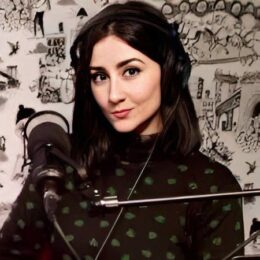 Recently rebranded from Mundo Hispanico, Ms. Wejebe's appointment is part of MundoNow's content overhaul to serve the rapidly growing U.S. Latino population that identifies as either bilingual, bicultural or English-language preferred, and is seeking more sophisticated, culturally-focused content. She joins Stephen Hobbs, Chief Audio Officer, and Andrew Polsky, Chief Revenue Officer, two digital media industry veterans who recently moved to MundoNow from Univision and Adsmovil, respectively.
The number of U.S. Hispanics that listen to podcasts is nearly 5 million monthly, and that number is not only growing, but growing faster than that of non-Hispanic listeners. MundoNow is expanding its new Latino podcast network Óyenos Audio, which delivers premium bilingual programming that aligns with the content expectations from an increasingly savvy Hispanic audience in the United States.
"We are very excited to welcome Dafnne Wejebe to the MundoNow team," said MundoNow CEO Rene Alegria. "Her talent, industry experience and strong connection to her audience will accelerate our strategy to build a diverse offering of smart, highly sophisticated podcasts aimed at our bilingual audience. As an established and engaging producer and on-air host, her new show Codice Criptico, will serve as a platform for delivering unmatched content. She joins a group of respected digital media industry veterans who recently joined MundoNow to advance our unique approach to serving our audience and participate in the tremendous growth potential across our platform."
With over a decade of media experience, Mexican-born Wejebe, has established herself as an industry heavyweight, including through her most recent role as Senior Podcast Producer & On-Air Talent at Univision, where she created, produced, hosted, and post-produced Univision's #1 show throughout the network, Enigmas sin Resolver. She began her career at age 18 when she was chosen to be part of Poder Joven Radio, where she produced and hosted different radio shows for radio stations in Merida, Mexico. Her experience spans across many channels, ranging from radio to print to podcasting and includes roles as a host, journalist and producer at multiple companies, including the biggest Hispanic radio chain, "Los 40 Principales", the Natural Resources Defense Council, In South Magazine, Dolce Magazine, and others. Wejebe has also produced shows in partnership with Warner Brothers as well as for known personalities such as Nigel Barker, Ambra Gutierrez, La Bronca, Dr. Cesar Lozano, and the first podcast show of the famous awards, Premio Lo Nuestro.
In addition to hosting her own show, Wejebe will direct all of MundoNow's audio initiatives and productions. More specifically, she will spearhead talent partnerships with other content creators, ensuring Óyenos Audio is talent-first focused in all aspects.
"MundoNow is already on its way to becoming a leader in multicultural and bilingual podcasting," Wejebe said. "Since the rebrand, I've witnessed its expansion in the Hispanic media market, reflecting its compelling vision, strong leadership, and quality content. I look forward to bringing my insights and content contributions to the fold, and most importantly to our listeners, as we expand the production of Codice Criptico, and continue to roll-out Óyenos Audio, MundoNow's new bilingual podcast network."