Despite Spending, Automakers Shun Hispanic Communities and Newspapers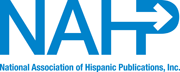 By Stacy M. Brown / Special to NAHP
Hispanic consumers contributed over $63 billion in total sales to the U.S. auto industry in 2015, a trend that has continued this year.
A new IHS Markit Hispanic Consumer Report shows over the first three months of 2016, Hispanic consumers contributed nearly $15 billion to industry sales.
However, the auto industry eschews spending with Spanish media or in the Latino community, whose purchasing power has been growing 70 percent faster than Americans' as a whole, Henry Cisneros and Sol Trujillo wrote in the Wall Street Journal.
As an example, Latinos drove between 33 percent and 100 percent of auto makers' combined retail sales growth in the U.S. a year earlier, said Cisneros, former secretary of Housing and Urban Development under President Bill Clinton.
Cisneros is also executive chairman of CityView, an urban investment firm.
"[Also], Latinos in the U.S. are much younger than Americans as a whole, and young Latinos in America are better educated and earn more than ever," said Trujillo, former CEO of U.S. West, Orange and Telstra and chairman of Trujillo Group Investments and the Latino Donor Collaborative.
"That means Latino household-formation is rising too," Trujillo said.
This year, the top five auto brands for Hispanics are Toyota, Ford, Chevrolet, Honda and Nissan.
The share of brand leaders for the 2016 first quarter new vehicle registrations was led by Toyota with more than $1.9 billion. The contributions to Nissan from Hispanic consumers was more than $1.36 billion while Honda raked in a gross of $1.34 billion.
Spokespersons for each of the automakers declined to comment.
So, why are automakers avoiding Hispanic communities and media?
"It turns out that many Americans tend to hold strong but mistaken impressions of our community," Cisneros said.
Join NAHP and IHS Markit for the release of our Hispanic Automotive Study at the NAHP Convention in McAllen Texas. For registration information visit www.nahp.org.