Estrella Media adds ket execs to Music Division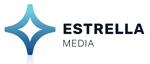 Estrella Media has announced that music industry executive Gerardo Vergara and music producer Alejandro Garza have joined the company's Estrella Media Music Entertainment (EMME) division.
In his role as Director, Vergara will oversee managing the roster, catalog, and business opportunities for EMME, as well as new artist signings and development. Vergara is an established music industry marketing and creative executive, having worked in the marketplace for over 15 years. Throughout his career, he has helped develop various Regional Mexican music artists, including Gerardo Ortiz and Luis Coronel, among others. He was previously the General Manager of Green Dream, the management and social media company of Regional Mexican superstars Pepe Aguilar, Angela Aguilar, and Leonardo Aguilar.
In his role as Producer, Garza will oversee music production and publishing and be an in-house music producer. Garza is a well-established leader in Regional Mexican and Latin music, with 25 years of experience in music publishing, production, and artist representation. He founded the award-winning Arpa Music publishing, where he discovered award-winning and genre-defining Regional Mexican music talent like Espinoza Paz, Joss Favela, Ariel Barreras, Horacio Palencia, and many other songwriters and composers.
"Adding Gerardo and Alex to EMME is the completion of our dream team," said Eddie Leon, EVP, Radio Programming and Events for Estrella Media, who also oversees EMME. "Both bring a wealth of knowledge and contacts within the music industry that will help in our development of the next Regional Mexican stars. In addition, they will be instrumental in managing Estrella's IP from its numerous series, events, and awards shows. EMME will give artists, songwriters, and composers a unique and culturally relevant path to develop their talent, fan base, and culture."