Estrella Media partners with Google Ad Manager for monetization of its Streaming TV Platforms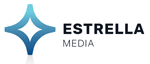 Estrella Media announced that it has selected Google Ad Manager for monetizing its live and on-demand streaming TV platforms. Free ad-supported streaming TV (FAST) platforms will span across connected TV, gaming consoles, mobile, and online beginning with the EstrellaTV and Estrella News channels streaming live on multiple partner apps and on-demand at estrellatv.com and on Estrella Media's multi-channel network on YouTube. Plans are in the works for further expansion in the near future.
Estrella Media will use Google Ad Manager to monetize and grow ad revenue for all of its new video distribution, FAST channels, newly redesigned EstrellaTV website, and popular YouTube video content. Estrella Media has been rapidly growing its presence in the streaming video space since October 2020 and recently appointed Christina Chung as Vice President, Technical Services and Revenue Operations to support the company in growing its ad tech and revenue operations and serve as the organization's key liaison with Google.
"Partnering with Google Ad Manager to deliver free ad-supported content to Hispanic audiences anytime, anywhere ensures our access to best-in-industry tech and staying in front. We are also thrilled to have Christina Chung lead this important ad tech initiative with Google and move us to the forefront of the Spanish-language streaming marketplace," said René Santaella, EVP, Digital and Streaming Media at Estrella Media.