Estrella Media signs multi-year Nielsen Local TV Measurement agreement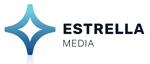 Nielsen and Estrella Media, Inc. announced a multi-year renewal agreement for local TV measurement. In addition, Nielsen will provide a comprehensive suite of analytics and performance services for Estrella's stations in Dallas, Denver, Chicago, Houston, Los Angeles, Miami, Phoenix, and San Francisco.
Estrella will have access to Nielsen's Local TV View (NLTV) and Nielsen's Arianna services across these eight major markets. Arianna is a powerful analysis tool that provides program performance reports on an overnight basis, in addition to trending programs and time periods in their markets. With NLTV, Estrella will have the capability to analyze household and persons-level data in custom geographies that align with an advertiser's customer base using a wide range of demographic analysis.

Estrella will also leverage Nielsen's sales activation program to grow its advertising revenues. That allows Estrella to tap into the power of NLTV, ad spend data from Ad Intel, lifestyle and consumer data from local market research with Nielsen Scarborough, and ultimately bring together powerful data sets using the analysis technology of Nielsen Rhiza to fully demonstrate value to advertisers.
"Estrella, like every media company, seeks full measurement of our audiences, and we are pleased to continue working with Nielsen to ensure every user, viewer, and listener is fully counted," said Steve Mandala, Chief Revenue and Local Media Officer for Estrella Media. "As our audience continues to grow, it is valuable for us to access the full suite of Nielsen's measurement tools. While important to all broadcasters, it is especially relevant to Spanish language stations as over-the-air penetration among Hispanic households often doubles that of the general market."