Ethnic Diversity spiking Upward in Marketing Industry [REPORT]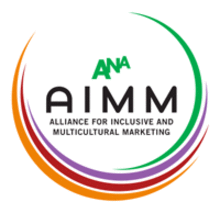 The overall ethnic skew of employees in the marketing/advertising industry is more diverse than ever, according to a new study by the ANA and the ANA's Alliance for Inclusive and Multicultural Marketing (AIMM). The figure represented the highest ranking since the study's inception in 2018.
The study, "A Diversity Report for the Advertising/Marketing Industry," also addressed gender equality and revealed that the industry continues to skew female, including top marketing industry executives. This is the fourth annual iteration of the report, which tracks the gender and ethnic diversity of ANA member companies and recommends steps to improve diversity.
The report consists of three surveys designed to provide a broad understanding of diversity at ANA member companies.
ANA Board of Directors and Select Member Companies Diversity Benchmark: Gender and ethnic diversity among the U.S.-based marketing departments of 61 ANA member companies, representing 16,514 marketers in total.
ANA Overall Membership: Gender and ethnic diversity of the overall ANA membership, representing 31,790 individuals who provided gender identity and 28,862 who provided ethnic diversity information.
ANA Member CMOs: Gender and ethnic diversity of the CMO/CMO-equivalent at 873 ANA member client-side marketer company members.
ETHNICITY
The overall ethnic skew of the marketing/advertising industry continues to improve and is more diverse than ever, as noted in two of the ANA/AIMM surveys. Although the two studies yield somewhat different results, the general trends are similar and reinforce the assessment that diversity strategies are beginning to take hold among the client-side marketer community.
According to the Board/Select ANA member company study, Asian representation continues its strong trends relative to their proportion of the U.S. population. However, African American/Black and Hispanic/Latino are significantly underrepresented.
Ethnic diversity improved across every tier of seniority, including CMOs, senior-level executives, and entry level professionals:
"This report reveals that marketing industry is making important strides toward improving diversity among our ranks at all levels," said ANA CEO Bob Liodice. "However, it also shows that we still have work to do to achieve a truly diverse balance in our workforce. I urge our membership and the marketing community at large to review the report carefully and to consider taking the recommended steps to reaching representative diversity levels."
GENDER
All of the reports point to continued strong representation by women. Approximately two-thirds of ANA members are female, with women occupying more than half of senior level positions including CMOs
LGBTQ+/PERSON WITH A DISABILITY
The study of ANA board of directors and member companies asked, "Do your employees have the opportunity to self-identify as being either LGBTQ+ or a Person with a Disability?":
OTHER
Respondents were asked in the study of ANA board of directors and member companies the open-ended question, "Are there any key action steps that have helped your company improve diversity within the marketing department?" Broad areas that received substantial feedback were strategic framework for DEI, talent recruitment, talent retention, external engagement, and multicultural marketing/brand recognition.
Ferrara and Kimberly-Clark provided case studies for the report. Both companies are taking leadership positions on gender equality and diversity.
To download report, CLICK HERE.