Filippelli named CEO of Orci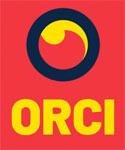 Marina Filippelli, who previously served in a double capacity at Orci as COO and Director of Client Services, has been named CEO.
The transition is a natural one given that Marina has played an integral role in growing Orci into the multi-segment agency it is today, eager to further build upon the agency's nearly four-decade legacy of helping brands speak to multicultural consumers in all the "right ways," by targeting them through relevant, nuanced and respectful communications.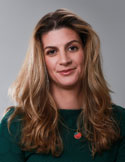 "Orci isn't just a company to me—It's my creative home," said Marina Filippelli, CEO, Orci. "As CEO, I look forward to continuing to serve our clients and my incredible team to ensure we're well-poised to face whatever lays ahead as we collectively grapple with the challenges and also the opportunities of this brave new world. All the while continuing to deliver more of the nuanced creative our clients know and love us for."
The announcement comes on the heels of the agency's recent repositioning toward the multi-segment market, as well as fresh wins with Stella Artois and Chevron ExtraMile.