Havas Media Group North America launches Multicultural Media Practice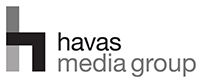 Havas Media Group (HMG) North America has announced the full U.S. rollout of its specialized multicultural media practice to help brands meaningfully engage Hispanic, African American, Asian American and LGBTQIA+ audiences and consumers. The agency has appointed Anabela Bonuccelli, EVP Portfolio Lead to oversee the practice in the U.S.
"With multicultural consumers making up more than 40% of the US population and $3.9 trillion in spending power, the current American landscape is the most culturally diverse and technologically fluent in history. We are committed to delivering ethical and inclusive media experiences that reflect the shifting cultural diversity in America," said Greg Walsh, CEO, Havas Media. "It is imperative for marketers to move beyond traditional ways of thinking about multicultural media experiences as "separate" and embrace the realities of today's diverse consumer landscape."
Working from the agency's Miami office, Bonuccelli brings two decades of multicultural marketing experience gained from working in the U.S. and LATAM, where she guided marketing initiatives for BNP Paribas, Visit California, L'Oreal, Shiseido, LVMH, Emirates Airlines, Volkswagen, Hugo Boss, Mattel, LG, Hyundai Kia, Hershey's, Mars, PUIG, among others.
"Multicultural marketing needs to be in every brand's DNA. To grow the bottom line and create meaningful impact, brands will increasingly need to integrate multicultural insights into core business strategies," said Anabela Bonuccelli, EVP, Portfolio Lead. "It is imperative for our clients to approach media experience through an integrated lens and build programs that are culturally-relevant and tailored to their needs and desires."
"Multicultural marketing needs to be in every brand's DNA. Celebrating different identities is at the core of everything we do and, we believe, is the best way to create meaningful connections with our intended audiences," said Anabela Bonuccelli, EVP, Portfolio Lead. "It is imperative for our clients to approach multicultural media experiences through an integrated lens and build smart, strategic programs that are culturally-relevant and tailored to their needs and desires."