Haz Montana to Head Audio Brands For Meruelo Media.

Meruelo Media announced that programmer Haz Montana has joined the company as Vice President, Audio Brands to lead its Los Angeles Super Cluster of Hip Hop Tastemaker KPWR Power 106, Classic Rocker KLOS 95.5, Throwback Hip Hop KDAY/KDEY 93.5 and Latin Rhythmic Breakout CALI 93.9. Haz is a seasoned media executive who has programmed and led audio strategies for diverse brands in English and Spanish in the most demanding National US markets. As such, he recently headed the Univision/UFORIA Los Angeles radio station cluster as Vice President/Content, driving revenue and ratings success for that company's most important audio platform.
"We`Haz' Montana and Montana `Haz' Us!"… exclaimed Otto Padrón, Meruelo Media President and CEO. "…after an exhaustive national search getting to know some of this country's most amazing leaders in our craft of audio – we're happy that Haz chose us!"… continued Otto, "… Haz brings the right balance of audio art and hard science perfectly nested within his steady brand of leadership, personal values and the confident entrepreneurial spirit we energetically embrace here at Meruelo Media. These very essential qualities are must-have requirements to steer our team and legacy audio brands."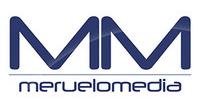 During his Univision 16-year tenure, he drove and developed operational and programming strategies for Univision's Rhythmic (Reggaetón/ Hip Hop) brand, and launched the national Latino Mix Spanish CHR brand, creating a delivery service of local and national content. Haz Montana will be based in Los Angeles and report to Otto Padron.