Hemisphere Media Group acquires WKAQ AM and KQ105 FM from TelevisaUnivision in Puerto Rico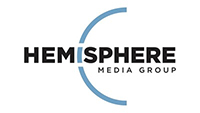 Hemisphere Media Group announced that it completed its acquisition of WKAQ AM and KQ105 FM from TelevisaUnivision.
Concurrently with the closing of this latest transaction, Hemisphere is launching WAPA Media. This multiplatform media company is the first-of-its-kind and will be the leading media company in Puerto Rico.
WAPA Media represents a new era of content creation and distribution on the island, offering an unprecedented range of the most popular and critically acclaimed news, sports, talk and entertainment programming across multiple platforms, including television, digital, social media and, with its latest acquisition, radio. WAPA Media's wide-ranging offerings include:
WAPA TV – the #1 TV broadcaster in Puerto Rico for 14 consecutive years
WAPA Deportes – the #1 TV sports network in Puerto Rico
WAPA América –The #1 TV network serving the nearly 6 million Puerto Ricans living in the U.S.
WKAQ AM – the #1 overall radio station in Puerto Rico
KQ105 FM – the #1 FM radio station in Puerto Rico
WAPA Digital – the leading collection of locally produced websites and apps
In addition, WAPA Media has an extensive live events business and has enthusiastically embraced podcasting. The scope and reach of WAPA Media's offerings are unrivaled in Puerto Rico and serves audiences in ways that were previously unimaginable, providing them with world-class content tailored to their preferences and viewing and listening habits. This newly formed company will also be a one-stop shop for advertisers, with a 360-degree offering that includes TV, radio, digital, live events, and podcasting. By leveraging its expertise in content creation, acquisition, and distribution, Hemisphere Media Group is committed to delivering exceptional programming that reflects the rich cultural heritage and diverse interests of the Puerto Rican audience.
Leading this newly formed company is WAPA Media President and CEO Jorge Hidalgo, a seasoned television executive with over 40 years of experience in the industry. In 2021, the award-winning Hispanic Broadcast TV executive took the helm of WAPA TV in Puerto Rico as President and General Manager. To date, WAPA TV has maintained its number-one position for 14 consecutive years. Under his leadership, WAPA TV delivered the two best-performing years in the station's 69-year history. Additionally, under his watch, WAPA TV has increased its local production hours by over 20% and currently leads all major TV stations combined.
"WAPA Media is a major milestone for Hemisphere Media Group, and we are thrilled to bring this innovative, multiplatform media company to Puerto Rico," said Alan J. Sokol, CEO of Hemisphere Media Group. "With the addition of Puerto Rico's two leading radio stations, we are furthering our commitment to delivering the highest-quality content to audiences across every relevant media channel. With WAPA Media, we are redefining the media landscape in Puerto Rico and cementing our position as the go-to destination for Puerto Rican consumers and advertisers alike. We are very fortunate to have Jorge Hidalgo overseeing WAPA Media. Jorge is truly one of the most talented executives in Hispanic media worldwide."
"For advertisers and marketers, WAPA Media presents a powerful platform to reach the diverse and engaged Puerto Rican audience. By offering tailored advertising solutions across multiple platforms, including traditional radio and television, digital media, podcasts, and social media channels, WAPA Media will provide an unparalleled opportunity for brands to connect with consumers and drive business growth," stated Jorge Hidalgo, President and CEO, WAPA Media.