Highlighting Ideas that Work – Award Winning Campaigns Fueled by Planning and Cultural Insights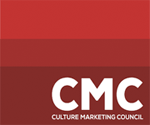 Cultural Insights and Planning are the bridge between complex consumer data and creative in any successful campaign. This CAPE Award webinar spotlights two successful campaigns that have resonated with their target audiences and delivered for their clients because they were rooted in insights and backed by solid planning.
Joined the teams from LERMA/ and MediaCom as they showcased their award-winning campaigns that were fueled by cultural insights.
Link to the video PRXPR , CLICK HERE.
View recording of webinar, CLICK HERE.
To view first webinar "An Inside Look at Award-Winning Campaigns from CAPE Awards ", CLICK HERE