Hispanic Radio Executives Tackle Strategy, Growth Plans for 2020s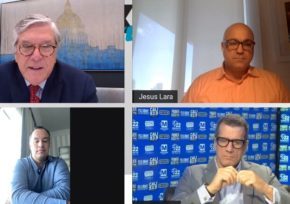 How have the past seven months changed or refocused Hispanic media's service to its consumers and its clients?
That was the focal point of a discussion among three of Hispanic radio's top executives, led by a former U.S. Senator who now oversees the NAB, as the Hispanic Radio Conference LIVE concluded its five weeks of virtual sessions on Thursday.

The first to tackle the question from Gordon Smith, the President/CEO of the National Association of Broadcasters and session moderator, was Spanish Broadcasting System (SBS) COO Albert Rodriguez.
He spoke of Hispanics as being a "resilient population" of consumers, largely fueled by immigration from other countries. Owing to what they have experienced in reaching the U.S., this, Rodriguez argued, shows that challenge is something they have never been afraid of.
Indeed, Smith sees COVID-19 pandemic restrictions and the economic impact on Hispanics as an "additional challenge in a long series of challenges to the migrant community."
For Univision Radio President Jesus Lara, the challenges facing Latinos are summarized in four key points. He addressed the safety of his radio station's talent and teams early on. "It was certainly the No. 1 priority as soon as our crisis hit," Lara said.
The second COVID-19 fueled need? "How to produce these engaging shows remotely," Lara said of Univision Radio's shows. He also saluted the Univision engineering team for shifting nearly immediately to accommodate work-from-home adjustments.
Once this was put in place, Univision Radio then coordinated with Univision's television news teams in providing hourly updates, market-specific, for a three-month period, starting in mid-March. Lara said this was particularly important, as important Spanish-language content was delivered to an audience craving it.
Also as important was Univision's stations meeting advertiser needs by working quickly to change creative.
Adjusting messages so its stations weren't "tone deaf" to its listeners, while superserving clients, was also seen at Los Angeles-based station owner and operator Meruelo Media.
Company President/CEO Otto Padron has a bit more unique of a situation compared to Lara and Rodriguez, with Los Angeles its sole market and radio properties including Rocker KLOS-FM 95.5 and Hip-Hop KPWR-FM "Power 106" alongside a classic Hip-Hop station, KDAY-FM, and reggaetón-fueled Latin Urban KLLI-FM "Cali 93.9." It also owns two unaffiliated Spanish-language broadcast TV stations.
Padron's prior experience includes working at Univision and Telemundo. Thanks to that, Padron can see that there are different levels of passion among Latino media consumers than the total market consumer.
This was seen at the height of the pandemic's first wave, when Hispanic radio stations in key markets saw big ratings surges. Lara noted that front-line workers, largely Hispanic, fueled Spanish-language radio during that time.
The conversation also included a question from Smith about the prospects of Hispanic radio station ownership in the years ahead. The response from Padron? "Come on in! The water is fine." He echoed comments made by Lara that radio ownership and targeting Hispanic consumers remains a vibrant business opportunity.
That said, Padron called on the NAB to push efforts to get FM radio front-and-center in the connected car's audio entertainment dashboard. He also renewed now-dormant calls to get activation of FM chips in smartphones, while also seeking a shift of the PPM to a smartphone, as it reflected the habits of today's consumers.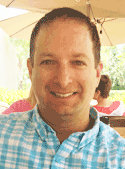 By Adam Jacobson – Radio TV Business Report
Courtesy of Radio TV Business Report