"INCLUSION" voted ANA 2022 Marketing Word of the Year

According to the ANA's Alliance for Inclusive and Multicultural Marketing (AIMM), inclusion is "the act of being seen, heard, understood, and respected for who we are as individuals and within a group, structure, or system." AIMM defined diversity as "understanding and recognizing each other's unique qualities, perspectives, and similarities that shape who we are as an individual or in a group."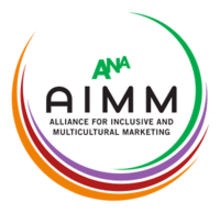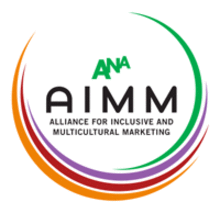 Since 2014, the ANA has surveyed its committee members to select the Marketing Word of the Year. In choosing the word, ANA staff identified a list of nine final candidates. Members were then asked to cast their votes to determine the winner. The survey posed two questions:
What word should be the ANA Marketing Word of the Year?
Why did you vote for that word?
Representative responses to the question "Why did you vote for 'Inclusion' as the ANA 2022 Marketing Word of the Year?" included:
Inclusion/inclusivity is an important mindset of the next generation. Brands that embrace this will see long-term growth with future consumers.
Because we've evolved enough to understand that every person, in every place, and in every circumstance, has value that should be heard, seen, respected, and acted upon.
Inclusion seems to be at the heart, either overtly or not, in ads across the mix this year. Brands are making great progress in DEI, not out of pandering, but more so to ensure ads reflect the communities that brands operate in.
Without true inclusion throughout our work, we won't be able to continue growing as companies or professionals. It is the clear path to doing the right thing and growing the market.
Because inclusion is something that should be built into anything and everything we do as marketing professionals. From artwork to zero-cost strategies (and everything in between), inclusion is strategically important.
"It's clear from the last two annual votes for the Marketing Word of the Year that DEI is front and center in the mind of marketers," said ANA CEO Bob Liodice. "And that's how it should be. It's abundantly clear that our industry is serious about addressing these issues and solving the problems they cause for our communities."
Runners-up in the ANA 2022 Marketing Word of the Year voting were "hybrid" and "metaverse." Inclusion, however, was the top vote-getter by a solid margin.
In addition to diversity, previous ANA Marketing Words of the Year have been pivot (2020), personalization (2019), brand purpose (2018), artificial intelligence (2017), transparency (2016), content marketing (2015), and programmatic (2014).
Inclusion and diversity have been a key focus of the ANA's Global Growth Council, which was established by the ANA and Cannes Lions to focus on driving enterprise growth. DEI is a primary area of focus for the ANA Growth Agenda, under the Society and Sustainability growth priority. Inclusion and diversity have been front and center at ANA in 2022 with initiatives including:
This year, voting was done online between November 22 and December 2. In total, 367 ANA members participated.