INDUSTRY SPOTLIGHT: Greg Knipp – Dieste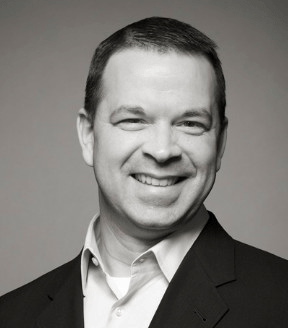 In our "Industry Spotlight Series", we are highlighting Greg Knipp – Chief Executive Officer at Dieste and Dieste Health.

We will continue to highlight our great industry executives in this series, asking them key questions about the business. Enjoy.
It's the midway way point in 2021, do you see business growth ahead for the U.S. Hispanic Market?
I do see business growth ahead for the US Hispanic Market. Dieste has grown each of the last three years and 8 of the last 10.
With the coronavirus pandemic how has your agency dealt with clients and business; how has Covid19 affected you and your clients; and how have you faired from a business standpoint?
Our team did a fantastic job of adjusting to working from home. Our work for our clients continued unaffected. We had to make adjustments for the production of work (virtual shoots, limited attendance at shoots, etc.), but liLle else changed in terms of the work we do on behalf of our clients. Pitching new business is more challenging in a WFH environment. It is much more difficult to connect with people you did not know before the pandemic. And, the iterative process of a pitch presents hurdles when you are attempting to create and innovate over Teams.
All of that said, we have seen both organic and new business growth since the beginning of the pandemic.
Our business is performing well.
With the new Administration in Washington, do you see new opportunities for our U.S. Hispanic Market and or our Hispanic Ad Agencies?
I don't anticipate any sweeping changes that create huge opportunities. Policies that spur a return to growth will "raise all boats". That and an increased interest in more inclusive audiences could potentially create greater opportunities.
African-Americans have found a favorable reception in Corporate America as a reaction to the events of this past summer. Do you think Hispanics in some way have been left behind?
Maybe initially. I think, rightfully so, that the Black/African-American market received more attention. The Black/African-American consumer was often times lumped in with the non-Hispanic white market given a shared language, English. We've seen this in the Hispanic market as more US Hispanics are bilingual and fewer are Spanish dominant or Spanish preferred. Both markets can be "reached" with English language mass media from a pure "eyeballs" perspective, but it is the connection that suffers. Efficient reach is not the same as effective reach. Cultural relevance is critical. Corporate America, I believe, is seeing this. I know our clients are. Black/African-American audiences may have received the most attention over the last 12-15 months, but more and more we are hearing that this same principle will be applied to the US Hispanic market. Culturally relevant communication is more effective. That applies to all audience segments, ethnic, racial or behavioral.
For 2021, would you favor moving forward a Multicultural approach or a more focused Hispanic approach?
I have always been a proponent of focused audience targeting. The broader the audience the more generic the message. By targeting more focused audiences, we can be more relevant and thus create a better opportunity to drive a desired change in atitude or behavior. And, with addressable media, we can now reach those more focused audiences with greater efficiency.
At this point, after so much debate, do you see Latino culture as strong and vibrant as some years ago and still permeating U.S. culture at large?
Without a doubt. Look at our work for Cheetos. The Deja Tu Huella campaign with Bad Bunny speaks specifically to the impact US Latinos are leaving on US culture.
Do you see value in the existing industry organizations working together to give a voice to our industry?
Yes. I think industry organizations can, not only give voice to our industry, but also advocate for US Latino consumers and marketers. And, we should be working to nurture the next generation of Latino marketing and advertising talent.
How do you feel about the need of the LatinX moniker as part of our advertising, marketig, media and T.R. lingo?
The LatinX moniker, as a marketing construct, needs to be put to rest. As a principle, marketers must listen to the voice of the consumer. Study after study demonstrates that this is not how US Latinos self-identify. The LatinX moniker is very important to those who identify as such. It just is not an apt description of the market as a whole.
With the pandemic still strong and with the recurrence of lock down still happening, are you optimistic or pessimistic about 2021?
I'm incredibly optimistic for Dieste, our industry and the audiences to whom we market. If we can make it through 2020, the anti-immigrant sentiment of the four years before that and even as far back as the great recession, we can come out of this stronger as well.