An Inside Look at Award-Winning Campaigns from CAPE Awards – Part 1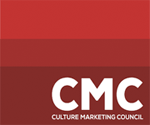 With culture in a state of volatility, uncertainty, and change – multicultural insights are more imperative than ever.
An in-depth discussion with Alma and Urias Communications, gold and silver winners of the 2020 CMC Culture Account Planning Excelencia (CAPE) Awards.
This webinar took an in-depth look at the art of planning and the cultural insights behind these award-winning campaigns.
These two winning teams shared the secrets of their success and how their role was critical to ensuring the success and reach of each marketing campaign. The CAPE judges also discussed why those entries were worthy of recognition.

CLICK HERE to view webinar for free