Lopez Negrete Communications and Hyundai Motor America create First Branding Campaign Aimed at Both Hispanic and General Markets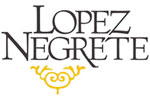 Lopez Negrete Communications and Hyundai Motor America announce first-of-its-kind anthemic brand work aimed at showing that no matter how far apart we might be, how different we may be, where we go or where we came from, it is the miles we spend together that are worth treasuring. The Las Millas que Nos Unen or The Miles that Unite Us campaign was originally created for the Hispanic market, but Hyundai observed its emotional relevance resonating across all audiences and selected it for the general market as well.
"Our first bilingual anthemic brand campaign with Lopez Negrete transcends our vehicles to truly capture Hyundai's perspective on life, that while 'miles' are normally thought of as indicators of geographic separation, they can unite us when they are used to create experiences that bring us together," said Angela Zepeda, CMO, Hyundai Motor America. "We also strongly believe this campaign crosses over cultures and emotionally connects with diverse audiences, so the broadcast and digital campaign will run in both English and Spanish, capturing today's multicultural consumers."
The goal of the campaign was to show the benefits of the brand and to share the role Hyundai plays in their drivers' lives as a partner that brings design, technology, and functionality to spark excitement, comfort, and joy to every step of their journeys.
"The time we spend in our vehicles is, in many cases, quality time we spend with partners, family, friends, or just by ourselves. Within these vehicles, we live moments, sometimes significant and sometimes irrelevant, that stay with us for years, moments we label with miles," adds Executive Creative Director Alex Garcia. "The car becomes then a silent witness, a stage for those fun, loving, memorable miles in the journey of our lives."
The anthem spot was filmed in Los Angeles and brought to life under the direction of Isis Malpica, with Macgregor as director of photography. Hyundai's campaign consists of :15, :30, and :60 TV commercials, :30 radio spots and streaming audio, and digital assets that will be shared nationally in English and Spanish through the end of 2023.
"As Hyundai's Hispanic agency of record, we are proud to represent a brand that is committed to building an authentic relationship with this consumer whether that is in-language or in-culture or both," said Lopez Negrete Communications President and CEO Alex López Negrete. "To see our strategy and final production afforded content for both our market and the mainstream market makes me extraordinarily proud of the work and our shared teams."