Lowe's teams up with Hogar de HGTV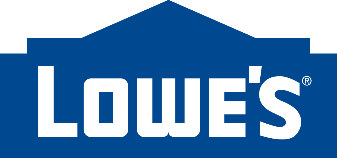 Lowe's announced their partnership to create exclusive food- and home improvement-focused content for Hispanic audiences, primarily through Hogar de HGTV, for Spanish-language audiences.
As the exclusive home improvement partner, Lowe's will have exclusivity in the home improvement category across Discovery U.S. Hispanic's entire portfolio, which includes Discovery en Español and Discovery Familia, as well as the networks' respective digital properties and GO Apps. Facilitated by Starcom USA, the partnership across the companies' ad sales, digital, content, commerce, marketing and talent functions will feature multi-platform content development and a research program designed with Horowitz Research to better understand the behaviors, preferences and needs of Hispanic DIYers and Pros.
"Home has taken on a new significance in 2020—it has become a place for the whole family to live, play, nourish, create, learn, and to work, all at once, and we have delighted in helping Spanish-language audiences bring their homes to the next level through our latest offering, Hogar de HGTV," said David Tardio, Vice President, Advertising Sales, Discovery U.S. Hispanic. "Looking forward, we will continue to inspire viewers with our signature high-quality, curated content, as well as by teaming up with likeminded partners. Lowe's is truly our dream match—a trusted brand, an entrepreneurial ethos, and a shared interest in empowering and inspiring Hispanics to live their best lives through the creation of their best Hogar (home). With our combined passion, manpower and insights, Lowe's and Hogar de HGTV are positioned to become market leaders serving this vibrant, growing population segment."
"Lowe's can best serve our customers when we understand what inspires and engages them," said Lisa Schoder, Lowe's vice president, integrated media and partnerships. "We're eager to work with Hogar de HGTV and combine our expertise to create and support content that will educate, entertain and inspire."
Lowe's will be exclusively integrated into select Discovery U.S. Hispanic original productions throughout 2021. Key original titles include Hogar Stars, where passionate home designers put their skills to the test through a series of creative challenges, in hopes of impressing our expert judges and winning their very own Hogar de HGTV show; Diseñador En Casa, a self-shot series helping families complete their home remodeling projects; and Fix My Fail, where Hogar experts save the day when DIY projects go wrong. Lowe's will also be incorporated into upcoming Hogar de HGTV digital-first series, including Living Green, and Our Family (Nuestra Familia). Full descriptions of original linear and digital series are available here.
Digital elements of the partnership will include the launch of a jointly created website where Hispanic renovation enthusiasts can find information and inspiration to bring their visions to life. Discovery U.S. Hispanic will also provide custom DIY and home-related videos to be used on Lowe's social media platforms.