MaGO! PR Joins the 2023 Class of PRNEWS People of the Year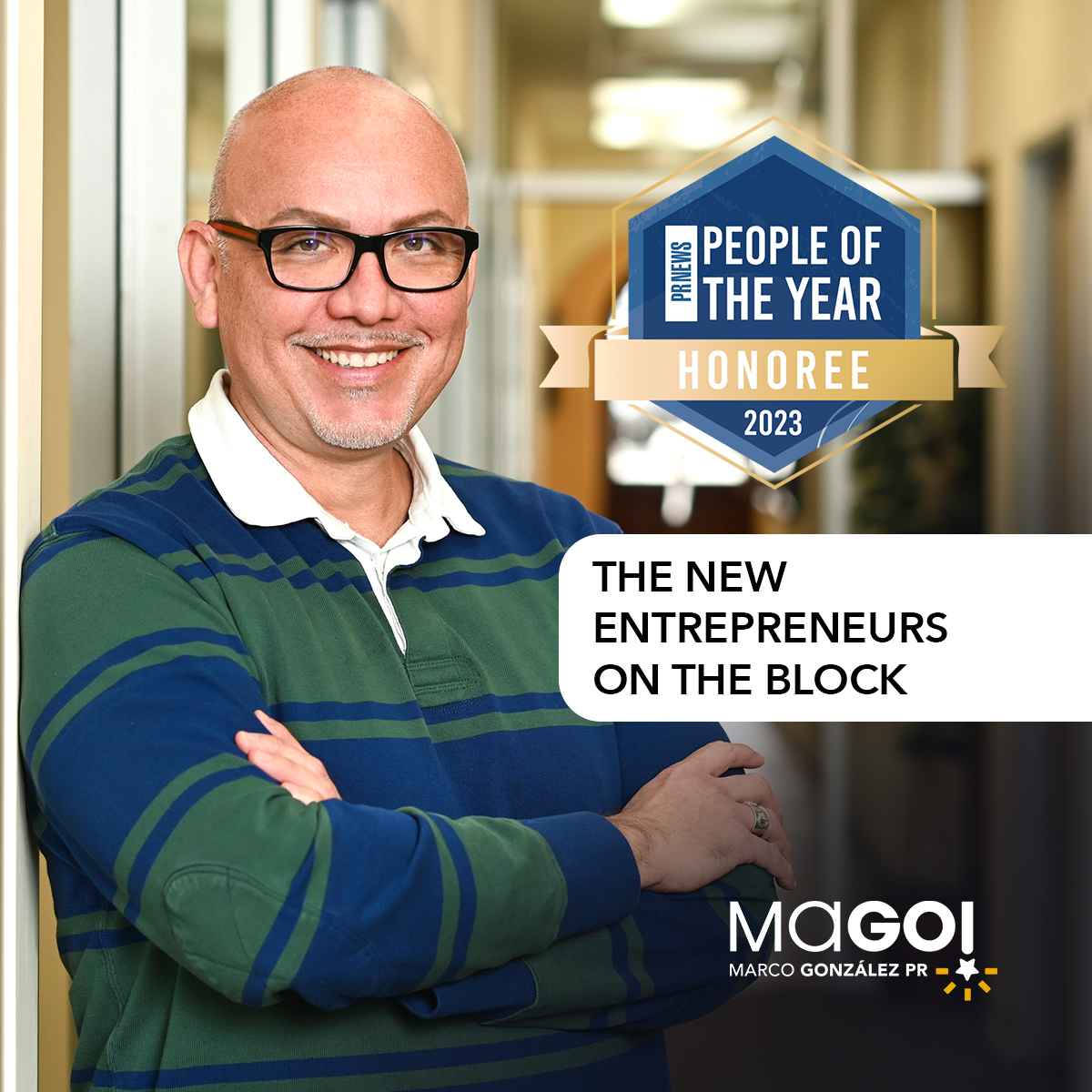 MaGO! PR, a full-service, multicultural 360 PR firm announced that it has been recognized as one of PRNews' People of the Year- The New Entrepreneurs on the Block for 2023.
PRNEWS, the communication industry's go-to source for education, inspiration, and recognition, recently announced its 2023 class of People of the Year. Each year, an elite group is selected to represent the best and brightest leaders and up-and-comers in the communications industry. In its first year of operation, MaGO! PR has been selected to receive this distinct honor. According to PRNews, The New Entrepreneurs on the Block Award is given to PR dynamos who have launched an agency within the last 18 months and continue to work tirelessly toward their success.
"I would like to express my profound gratitude to PRNews for bestowing this recognition upon me. It is with a deep sense of honor that I find myself among a cohort of exceptional and gifted PR professionals in this current year. The journey of inaugurating my own PR practice stands as a pinnacle in my career, replete with immense rewards. The reassurance of bolstered support from a trade organization like PRNews, as well as the unwavering solidarity of my industry peers, serves as a constant reminder of the boundless prospects that await on the horizon," Said Marco Gonzalez, Founder & CEO, MaGO! PR.
Founded by PR industry veteran Marco Antonio Gonzalez, MaGo! PR, a play on words on Gonzalez's full name Marco Antonio Gonzalez, and the Spanish-language word "mago," which translates to wizard in English, is a full-service, multicultural 360 PR firm based in Los Angeles, that specializes in entertainment publicity, executive corporate communications, issues management, employee communications, community relations, DEI and media training, social media, and English/Spanish translation services in both general and Hispanic markets.
"Our People of the Year honorees reflect the range of expertise needed across the PR and communications industries," said Erika Bradbury, Editorial Director of PRNEWS. "We are excited to recognize such a diverse group of individuals who are making their marks on the industry. Whether they are seasoned professionals or just at the start of their careers, this year's honorees demonstrate the impact that the communications industry has on all types of organizations."
Honorees will be celebrated on Wednesday, October 18 at The Lighthouse in NYC from 6:00 – 10:00 pm.