In memoriam of three great advertising leaders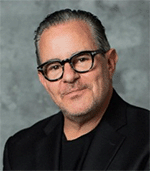 By Luis Miguel Messianu, Founder-Creative Chairman-CEO Alma
Just in time for "Día de los Muertos" when we celebrate the lives of those who have left us and beyond all the terrible deaths caused by Covid19, 2021 has marked the passing of three great advertising leaders for whom I worked for. Starting with Marvin Sloves. I was as a young whipper snapper when his famed agency "Scali, McCabe, Sloves" acquired a small local agency in Mexico City called "Hart & Asociados." One of the conditions for the purchase was for the agency to find a young upcoming Creative Director, on whom they were willing to invest on and groom. It was an incredible ride for me to become part of an agency with such incredible creative flair. From cars and hot dogs to chicken and cassette tapes, it's fair to say most Americans were exposed to Marvin and his partners Ed McCabe and Sam Scali's advertising genius at one point or another. They crafted Volvo's famous safety messaging, touted the American pride behind hot dog brand Hebrew National and introduced the world to chicken spokesman Frank Perdue, among many other memorable campaigns.
True to their original promise, I was sent first to NY for some training working under the late Geoff Frost, who had a great career both on the agency as well as on the client side, with Motorola. I was in awe with NYC and of course it was hard to believe I was going to spend a few weeks working at Scali, McCabe, Sloves. I vividly remember the first week I got there and Marvin took me out to lunch to "Smith & Wollensky" on the corner of Lexington and 49th, right across from the agency. He noticed I was a bit nervous and with his charm made me feel at ease, while I enjoyed the most delicious steak I ever had. He was genuinely interested in getting to know me, asking about my upbringing and more importantly about my dreams and aspirations. My taste of NYC advertising life was off to a great start. The following year Marvin personally made sure I continued my training and I had the fortune of shadowing Gary Prouk, a Canadian Advertising icon who ran their Toronto office. Among Gary's list of achievements is the hugely successful "Caramilk Secret" campaign for Cadbury. I gratefully remember Marvin Sloves, as a true gentleman, a man of his word and I'm thankful for the impact he had at the beginning of my career.
The second leader I want to honor is Steve Gurasich. He was the "G" in GSD&M, and agency I worked for in the late 80's, as Austin was becoming a major creative hub. Together with his partners, Roy Spence, Tim McClure, Judy Trabulsi, and Jim Darilek they opened their own agency after graduating from the University of Texas in 1971. They all wanted to stay in Austin and make a difference. And what a difference they made! They created groundbreaking work for state, national and international clients. I was recruited to help them enhance their Hispanic capability and I had the fortune of working on great accounts such as Southwest Airlines, Coors, the "Don't Mess with Texas" anti-littering effort, Walmart, Domino's Pizza, among others. Since the first day I met Steve I felt he genuinely cared about my wellbeing, about my sense of fulfillment and he always made sure my family and I were taken care of. No wonder he helped build one of the strongest people cultures I've seen over the course of my career.
Steve was the quiet one, but we all knew he was the real captain. His partners called him "Big Daddy." We called him "El Comanche" (an affectionate interpretation for "The Commander"). He never sought the spotlight, but was always up to any challenge. He was the calm voice of reason, always grounded in honesty, integrity and goodness. He preached and lived by the agency's core values.
I want to close with an amazing leader, a great partner, a role model and more importantly, a cherished friend: Günther Saupe. The consummate Account person, to the outside world always formal, organized, serious, extremely professional and a man of few words; but to those of us in his inner circle, extremely sensitive, kind and caring. A man of principles and a conviction as solid as his German heritage. He had a long career at agencies such as McCann-Erickson Stanton (the Mexican subsidiary), where he led Lufthansa (since he was fluent in German) and Coca-Cola; he then spent the next 30 years leading the different iterations of what ended up being Lowe. He launched Campbell-Ewald first in Mexico City, then moved to Miami, to run the Eastern Airlines regional account, and later helped create the Lowe Latin America network. He chaired the AMAP (the Association of Mexican Advertising agencies) among other organizations, always giving back to the industry he loved so much! Even after he retired, he devoted his time to helping others, and served the Red Cross in Valle de Bravo, where he spent his last few years. He passed away last February after a short bout with cancer.
I had the privilege of being his creative partner as we turned Lintas around in the early 90's. He always respected my point of view and gave me room to make decisions and changes, no matter how hard they were even if he didn't agree 100% with me. In the end he believed in me, and understood we needed to impact the agency's culture. We had a great run and we won almost 75% of all the New Business pitches in which we participated. As much as we enjoyed working together, when I told him I wanted to come back to the U.S. he was incredibly supportive and I owe a great deal to him for the beginning of what is our agency today.
From Marvin I learned the importance of trusting, investing and empowering young talent.
From Steve the importance of building a strong culture focused on the growth of people, always making sure they're proud of their work, they have fun doing what they're good at, and feel compensated not only financially, but emotionally, especially in an intangible business like ours.
From Günther I learned that integrity and commitment to your people and your clients goes a very long way!!!
I will miss them dearly, but their legacy will live on and always be a guiding light in my own journey as a leader in our beloved industry.