Mexican National Team & AT&T World Cup TV Spot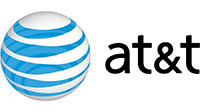 The World Cup kicked-off this Sunday and millions will be streaming the action over smart TV's, phones, tablets and more – we are bringing to life how AT&T Fiber powers everyone in the family, no matter how they connect to all things World Cup.
One fun easter egg: the ugly Christmas sweaters in the TV spot were a focal point – coincidentally playing off El Tri's uniform colors + traditional holiday colors of red, green and white. The number 5 on the sweaters is a nod to both AT&T Fiber's 5-Gig speeds, and also represents the hope for the Mexican National Team to break the curse of not being able to play in the mythical 5th game of the World Cup.
The campaign will begin running this Sunday and continue throughout the tournament across broadcast, digital and audio platforms.