"Miami Grows Up. A little." – Miami is a millennial [INSIGHT]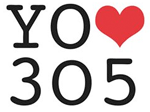 By Saif Ishoof
Much has been made of the NYT op-ed by Pamela Druckerman entitled 'Miami grows up. A little.' The author's perspective is that of a tourist masquerading as a 3rd generation Miamian. After reading her piece, I am going to accept as a compliment what she clearly meant as an insult. Yes, as far as cities go Miami is a millennial.
Now being a millennial can invoke images of being directionless, moody, lazy and selfie taking obsessed. Being a millennial city has a whole other meaning; it puts you in the rarified company of Dubai, Mumbai, Shanghai and Singapore. Millennial cities are places that channel the restlessness of its human capital like a form of nuclear fission energy. Like most of our fellow global millennial cities, we are building both towers in the sky and intellectual capital in our educational system. Our public school system under Superintendent Alberto Carvalho has achieved more accolades on behalf of the students of this town, making our Superintendent like a Muhammad Ali of Education. Our institutions of higher education read like the Supreme Court of transformation. Dr.'s Padron, Shalala, Rosenberg are making renaissance level impacts on the national Ed landscape. Oh and to Ms. Druckerman, if you were to stop in and visit Principal Mr. Aristide at Miami Northwestern Senior High in Liberty City, you would meet young women readying themselves to become plastic surgeons rather than dreaming of marrying one.
Now while Miami lacks a lot of the history of the old world American cities like Boston, New York and Chicago, we replace social stratification with turbo-charged social mobility. It is safe to say that no city outside of Silicon Valley has created more immigrant billionaires and near-billionaires than Miami in the last 20+ years. Contrary to what Druckerman asserted, this is a place where the wealthy are using philanthropy to level the educational divide, tackle healthcare inequity, increase workforce readiness, systemically address homelessness, and the list goes on and on. Our institutions like the Knight Foundation and Miami Foundation are betting long on Miami as a place where people come to build things. Innovation permeates every corner of our city, far beyond merely the vogue Wynwood and into the import/export houses of Kendall and Doral, light manufacturers of the Redlands and Hialeah and the NYC hedge fund expats on Brickell. Our most powerful and influential leaders give generously of their time to mentor countless young people on the road to success.
It is true that we are a beauty obsessed city, something that we all take great pride in. These same vanity products have however become global obsessions, whether it is the hip-shaking Zumba or Vixen Workouts. Our gifted surgeons make people look prettier on the outside and use their talents to save lives at a Ryder Trauma Center that trains the US military for combat surgery. Those same doctors readily lend their talents to alleviate suffering like in post-Earthquake Haiti. Our musicians from Pitbull to Shakira have exported sounds that are imitated from Moscow to Minnesota. Our culture factories run the gamut from the Art Basel billion dollar art trade to Miami Carnival with Caribbean melodies to Ultra attracting the best EDM talent in the world. Our sports from high-school to professional continue to gift teams everywhere with talent and 305 swagger. Here we celebrate champions like Zo and Marino who have given even more off the field to help those in need. Even when LeBron left, it was met with a ceremonial 'thanks bro' from grateful fans.
The realm of politics is not immune from our ascendant arc, just witness how the two most powerful women in the US Congress of opposing parties share neighboring districts in the 305, Congresswoman Ros-Lehtinen and Wasserman-Schultz have shattered every political ceiling laid in front of them. Turn on "Meet the Press" and see how we are a factory for US Presidential candidates and future cabinet secretary members in the years to come. Our media and bloggers are savvy and comfortable in doling out truth elixirs to keep us all accountable. The 305's main paper the Miami Herald is the only major American daily where the top 3 leaders are Hispanic women. Diversity here is not aspirational it is reflected in our perspiration and genuine willingness to help others.
It is true that there aren't a lot of intellectual conversations brimming in coffee shops here like those in Seattle or Philadelphia, instead we have young people steadily working to build global empires like Cafe Bustelo and Pasion del Cielo. Let's not forget we gave the world Eduardo Saverim and Sheryl Sandberg of Facebook, Jeff Bezos of Amazon and even Ken Griffin of Citadel Capital. It is also true that many of possess a certain bravado unlike the staid measure of our continental peers, perhaps that is because many of us still carry the memory of when our accents made us foreign, our faiths made us enemies of the Reich or the proximity of Jim Crow laws made us second class citizens.
The final and greatest assets of our great millennial metropolis are the Millenials themselves who reside here. I am biased, because being a part of City Year Miami, I've witnessed how hundreds of young people have thrown themselves head first into service in our schools. I have also seen how after their year of service young people continue to effectuate change at every level in our city as educators, entrepreneurs, public servants, and professionals.
Yes, Miami is only 118 years old. The first hundred years was just a dress rehearsal for our teenage years. These are the years when we will show America how a majority minority city can lead by example. We have no shortage of real issues as a city, but most of the challenges are being tackled by everyday people. Ms. Druckerman please keep visiting Miami every year, we welcome your tourist taxes and shopping dollars, but next time you visit please stop and pay attention to what is blooming in the real 305 you left behind and not the fictitious one you have created in your mind.
Miami as a Millennial.