Moroian namedo President And General Manager Of Univision Los Angeles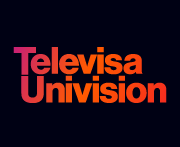 Univision announced the promotion of Veronika Moroian to President and General Manager of Univision Los Angeles. In this role, Moroian will be responsible for overseeing, in the Los Angeles region, the sales, news, community affairs, operations technology, marketing and promotions departments.
Prior to assuming her new position, Moroian served as President and General Manager for Univision stations in Philadelphia and Washington D.C. and, before that, as station Manager of Univision New York WXTV. During her tenure, she drove these organizational transformations, strengthened their respective news brands at the local level, and delivered solid revenue growth.
"We are thrilled to have Veronika lead the Los Angeles market, where we have the largest concentration of Hispanic audiences reached through our two TV stations, four radio stations, and our digital, social media and streaming platforms," said Diane Kniowski, Chief Local Media Officer, TelevisaUnivision. "The growth of our brands in Los Angeles is critical to the success of our local division at TelevisaUnivision in the U.S. and Veronika is the right person to lead this charge."
"Our mission is to inform, entertain, and empower our eight million-strong Hispanic community in Los Angeles," said Veronika Moroian, President and General Manager of Univision Los Angeles. "Many of our viewers, listeners, and followers have the same American dream that I had two decades ago when I came to the U.S. I'm very excited to lead our talented team at Univision Los Angeles. We are committed to supporting our L.A. Hispanic community, so that, like me, they can make their American dream come true."
A television industry veteran, Moroian joined Univision 20 years ago and started her career in Distribution with Affiliate Relations in Los Angeles. Then, she transitioned to sales as Account Executive with KMEX, where she worked for a few years before joining the sales team in Chicago and New York in leadership positions overseeing the business development efforts.