Radio: Live On Air and Everywhere from NPR and Edison Research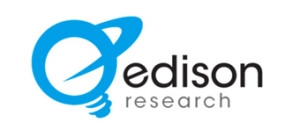 NPR and Edison Research released the findings of their first-ever study of its kind on radio — which identifies six segments of radio listeners, their listening behaviors and their attitudes towards advertising.
The study, titled "Radio: Live on Air and Everywhere" reveals that radio plays an important role in the lives of consumers and that the majority of radio listeners are receptive to sponsorship messages on the platform. The findings were presented in a webinar hosted by NPR VP of Sponsorship Marketing Lamar Johnson and Edison Research VP Megan Lazovick and is available now at http://npr.org/radioiseverywhere.
Approximately 156 million people age 18+ – 63% of U.S. adults – listen to AM/FM radio daily, and listeners are driven to the medium for myriad reasons. The study finds that the heaviest users of radio are the most open to its advertising messages. Two of the six segments of listeners, "Radio Heads" and "Connection Seekers," the groups that spend the most time with radio, are the least likely to avoid ads or sponsorship messages on AM/FM radio.
The six radio listener segments identified are:
Radio Heads (9% of radio listeners) Listen for all audio needs; listen to the most radio
Connection Seekers (16% of radio listeners) Listen for company and connection
Infomaniacs (18% of radio listeners) Listen for their need to consume news and information
Rhythm Rockers (27% of radio listeners) Listen for their need to consume music
Laidback Listeners (17% of radio listeners) Listen to radio only in the background
Habitualists (13% of radio listeners) Listen to radio when it is the only option available
Regardless of segment, 47% of radio listeners overall agree that listening to ads is a fair tradeoff to consume the free content. Almost half of all AM/FM radio listeners (46%) say they have considered a new company, product, or service after hearing an ad on the radio.
NPR Radio listeners show a particularly strong engagement with radio and its sponsorship messages: with 46% agreeing that they are more likely to trust a company they hear advertised on NPR and 59% agreeing that NPR engages their mind in a more positive way than other media does. NPR listeners are more likely to be Infoseekers (26% of all NPR listeners), Connection Seekers (19%), and Radio Heads (15%) than the average radio listener.
Although often eclipsed in the media by other audio platforms, AM/FM radio commands 41% of all time spent listening to audio by those in the U.S. age 18+. Even with the growth in available online audio and other options, this new research finds that 33% of AM/FM radio listeners say the platform is becoming a more important part of their lives.
"NPR has been a leader in radio for 50 years, with programming airing across more than 1000 member stations nationally," said NPR VP of Sponsorship Marketing Lamar Johnson. "And while we all can agree that radio certainly has had an amazing legacy – we're thrilled to see it also has a very vibrant future, with dedicated listeners who are especially engaged with radio's content, including advertising and sponsorship messages."
According to Edison Research VP Megan Lazovick, "Even in a world where people have many audio options, radio is by far the most listened-to in terms of reach and the most-used in terms of time. Don't take for granted the fact that radio is everywhere – providing enormous audiences and engaged responses from tens of millions of people, every hour of every day."
How the study was conducted
Radio: Live On Air and Everywhere from NPR and Edison Research is based on a national online survey of 1,500 U.S. adults age 18 and older, conducted January 13-21, 2021. All respondents reported listening to AM/FM radio (traditional or streamed) in the last week. Data was weighted to match the sex, age, and ethnicity of AM/FM radio weekly listeners from The Infinite Dial from Edison Research and Triton Digital. Edison Research Share of Ear®: A total of 4,000+ respondents age 13+ completed an online or offline survey which was offered in English and Spanish. Data weighted to national 12+ U.S. population estimates and has been tracked since 2014.