Raul Alarcón Jr. recipient of Hispanic Federation Lifetime Achievement Award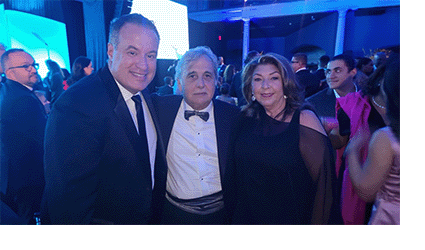 The Hispanic Federation at their annual gala in New York last night, honored Raul Alarcón Jr. Chairman & CEO of Spanish Broadcasting System with their Lifetime Achievement Award for his passioned efforts to help US Hispanics, bring media focused on the needs of US Hispanics need and his dedication to the US Hispanic advertising, marketing and media industries.
With Mr. Alarcón is Daisy Expósito-Ulla – Partner/President-CEO of d expósito & Partners and Albert Rodriguez – President & COO of Spanish Broadcasting System.
Felicidades Raul.